Baseball Experience: Minor League
Position: First Base
Rank: Captain
Military Unit: US Army
Area Served: Pacific Theater of Operations
Fred Price is not only the first professional player to voluntarily enlist for military service during WWII but he also holds the distinction of being the longest serving.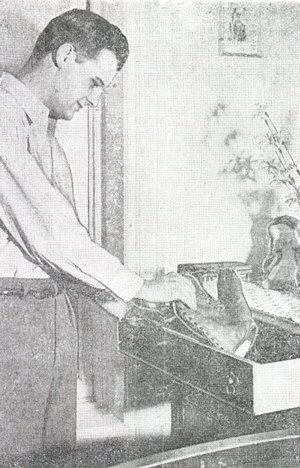 Frederic P. "Fred" Price was born in Oneonta, New York
on August 19, 1917. He was educated in Brooklyn
at Erasmus
Hall
High School
where he was a three-letter star in baseball, football and soccer. He attended George
Washington
University
where he played baseball and basketball, attracting the attention of New York Giants' scout Pancho Snyder.
Price left college after his first year and joined the Giants' spring training camp at Gulfport, Mississippi, in 1937. He was sent to the Greenwood Giants in the Class C Cotton States League for the season and batted .233 in 139 games. The next year - 1938 -he was with the Fort Smith Giants in the Class C Western Association where he hit .277 in 141 games. Price advanced to the Clinton Giants in the Class B Three-I League in 1939 and batted .260. Still with Clinton in 1940, he hit .245 in 115 games and hoped to gain the first base job at Jersey City in the International League.
But shortly after the season's close on October 30, 1940, Price volunteered for military service with the Army. At that time - a year prior to Pearl Harbor - when military service meant serving a year and missing only one season, a newspaper reporter asked the 23 year-old why he had volunteered. Price explained, "Well, you've got to get the thing over with, and I thought I might as well do it now."
Private Fred Price was assigned to Camp Upton in Long Island. Following six weeks of basic training he joined Company D in the 122nd Reception Center at Camp Upton and was detailed to drill recruits in fundamental marching. When questioned at the time about whether he ever expected to pick up his baseball career again, Price explained, "If I didn't love baseball I think I would stay in the Army for a career. But I don't think the world would seem right to me if I couldn't play baseball. When my year is up I will apply to Commissioner Landis for reinstatement and report back to Bill Terry."
Unfortunately for Price, that time never came. The Japanese bombed Pearl Harbor around the same time he should have been mustered out of the service. He would go on to see 32 months of active duty in the Pacific, during which time he would rise to the rank of captain, win a Bronze Star, three battle stars and earn a Purple Heart after receiving shrapnel wounds in his right knee at Bougainville.
On January 14, 1946, Price finally got his honorable discharge from the Army. He had served over five years and was now 28 years old. Persuaded by his wife and father, he decided to give baseball a shot and joined the Giants' spring training camp in Miami, Florida. "After five years in the army with practically no baseball activity, I'll admit I've got a real fight ahead of me," he admitted at the time. "If I can't land in the majors or a double A league, I'll think seriously about quitting the game and going back to college to get my degree in physical education."
With Johnny Mize holding down the first baseman's job for the Giants there was little room for Price. He joined the semi-pro Brooklyn Bushwicks for 1946 and then played for various minor teams over the next few seasons.
Fred Price passed away in Brooklyn, New York on July 11, 1994. He was 76 years old.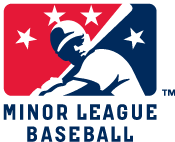 For further information about Fred Price being the first professional baseball player to enlist in WWII see First to Go!
Thanks to Bill Swank for supplying the statistical data for this article.
Created March 4, 2007. Updated July 22, 2007.
Copyright © 2013 Gary Bedingfield (Baseball in Wartime). All Rights Reserved.