This page is proudly sponsored by Brian Daddino, nephew of the late Tom Daddino.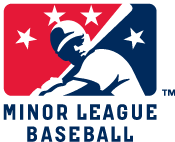 Tom Daddino
Date and Place of Birth: November 3, 1914 Beverly, New Jersey
Died: April 28, 2007 Arneytown, New Jersey
Baseball Experience: Minor League
Position: First Base
Rank: Technician Fourth Grade
Military Unit: US Army
Area Served: European Theater of Operations
Thomas J "Tom" Daddino was born in Beverly, New Jersey on November 3, 1914. He was a lifelong resident of Riverside and Delanco. Daddino graduated from Burlington City High School in 1934, and led the basketball team to the Burlington County Championship, earning first team all-star honors. Daddino also played varsity baseball and had several tryouts with the Philadelphia Athletics.
The left-handed hitting first baseman was signed by the Pocomoke City Red Sox of the Eastern Shore League in 1937 and batted .281 in 67 games.
Daddino entered military service in May 1943, and served with the US Army in England in 1945. He played for the Greys service baseball team at Stamford Bridge soccer stadium along with major league pitcher Ted Kleinhans.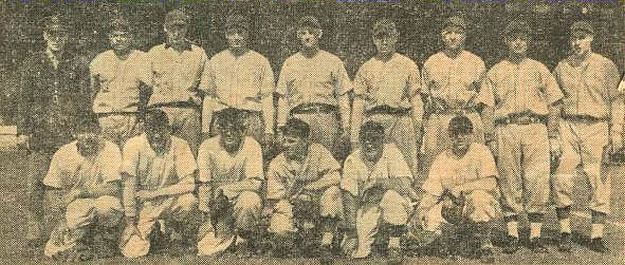 1945 UK All-Stars team (Tom Daddino is back row, seventh from left)
The first baseman returned to professional baseball in 1948, when he joined the independent North Wilkesboro Flashers of the recently formed Blue Ridge League. He played three seasons with the Flashers and also served as the club's manager until the league folded in 1950. His best season with the Flashers was 1948, when he batted .288 in 115 games. Thereafter, he was a dedicated employee of the United States Postal Service, retiring in 1982.
Daddino remained active in baseball for many years as an umpire and youth manager with several area programs. He was recently inducted into the Burlington City Athletic Hall of Fame, and was an avid golfer and bowler in his retirement. He was an active member of the St John Neumann Knights of Columbus, Counsel 1436, and a member of the Samuel T Lambert VFW Post 3020.
Thomas Daddino passed away peacefully on April 28, 2007, aged 92. He is buried at Brigadier General William C Doyle Veterans Memorial Cemetery in Arneytown, New Jersey.
"Tom's greatest accomplishment was his love and dedication to his family," wrote the Burlington County Times on May 1, 2007. "Lovingly known as "Poppy", he established himself as a source of inspiration and example to all."
Thanks to Brian Daddino and Craig Robinson for help with this biography.
Created February 5, 2007. Updated June 20, 2008.
Copyright © 2015 Gary Bedingfield (Baseball in Wartime). All Rights Reserved.