This page is proudly sponsored by Buck's son, Jim Templeton.


World War II Hero of the Minor Leagues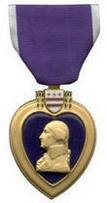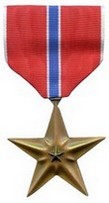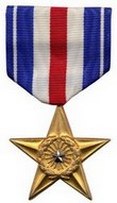 Webster "Buck" Templeton
Date and Place of Birth: July 14, 1918 Statesville, NC
Died: February 27, 2011 Bath, New York
Baseball Experience: Minor League
Position: Shortstop
Rank: Corporal
Military Unit: 9th Infantry Division US Army
Area Served: Mediterranean and European Theaters of Operations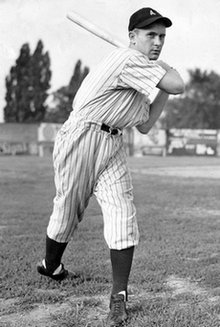 Webster A "Buck" Templeton was born in Statesville, North Carolina on July 14, 1918. He attended Statesville High School and signed as a shortstop with the Mooresville Moors of the Class D North Carolina State League in 1938 and batted .297 in 81 games.
The following year, Templeton raised his average to .306 with the Moors, helping them clinch the league title along with a 23-win performance from Dick Robinson, a 21-win season from Clyde Teague and the .343 batting average of future Reds and Giants outfielder Garland Lawing. Templeton's 100 runs scored tied for first place in the league and he also stole 34 bases, while his .924 fielding average was best among the league's shortstops. Mooresville went on to clinch the playoff title that season and in October the team sold five players – Templeton, Teague, Lawing, John Liske and Jim Milnar – to the Cincinnati Reds' Durham farm club of the Piedmont League.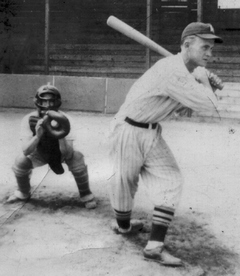 Shortly afterwards, the Durham club changed hands and came under the ownership of the Brooklyn Dodgers, and Templeton was assigned to the Elmira Pioneers for 1940 - the Dodgers' Class A Eastern League affiliate. Templeton was only with
Elmira
until June, but it proved to be enough time to meet his future wife Helen Aber, although the couple would have to wait until late 1945 to get married. Templeton played 20 games with
Elmira
under the management of former National League catcher Bill Killefer, before being optioned to the Anniston Rams of the Class B Southeastern League.
Anniston
finished in last place in 1940, and Templeton batted an uninspiring .257 as the club's lead-off hitter. However, he enjoyed a strong finish to the season. On August 11, he went 4-for-5 with two doubles in a 9-2 win over
Gadsden
. Then, on August 21, he had two hits in the 9-run first inning of a 19-0 whitewash against
Jackson
, finishing the day with four hits in six at-bats including two doubles. On September 1, he was 4-for-4 in a 5-3 win over
Gadsden
.
Templeton spent the spring of 1941 with the Reading Brooks of the Inter-State League battling for the shortstop job with Vince Polito. It was a battle he didn't win and the Dodgers organization offered the 22-year-old a contract with Elmira (where he'd played in 1940) but he turned it down to play with the semi-pro Burlington (North Carolina) Mills team of the Inter-City League.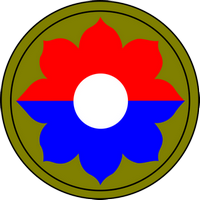 Shoulder patch of the
9th Infantry Division
Nevertheless, it was not long before Brooklyn lured Templeton back to organized ball and he joined the Dayton Ducks of the Class C Mid-Atlantic League for 61 games, batting .251 with 28 RBIs. Templeton finished the 1941 season with Akron – a New York Yankees' franchise – of the same league, where he played 27 games and batted .233 as the Akron Yankees claimed the league title.
Templeton's baseball career came to an abrupt end when military service beckoned in 1942. He was inducted in the Army at Fort Bragg, North Carolina on February 4, and served as an artillery spotter/radio operator with the 9th Infantry Division. The division landed in the invasion of North Africa on November 8, 1942, fought through the barren country of El Guettar, and across the mountains of Sedjenane and Sicily. At the battle of Maknassy in Tunisia in 1943, Corporal Templeton was awarded the Silver Star for gallantry.
In November 1943, the 9th Infantry Division were in England and landed at Utah Beach, France on June 10, 1944 (D-Day Plus 4). The division was involved in the Normandy, Northern France and Ardennes campaigns, during which time Buck Templeton earned the Bronze Star and also the Purple Heart for wounds received in the summer of 1944.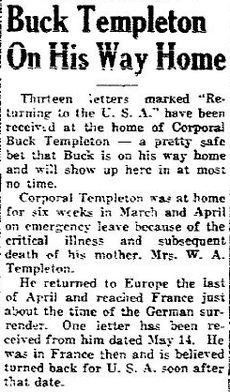 Statesville Landmark June 4, 1945
At the beginning of 1945, Templeton's mother was taken seriously ill and confined to Long's Hospital near the family home in Statesville. The Red Cross unsuccessfully tried to locate Corporal Templeton so that he might be given an emergency furlough to visit his mother. But in February 1945, news was received that he had arrived at Camp Kilmer, New Jersey, after more than 30 months duty overseas.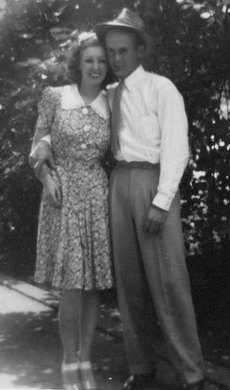 Buck with his future wife, Helen Aber,
in July 1941
His mother was "overjoyed when she received word" reported the Statesville Daily Record on February 26, 1945. Templeton made it home before his mother passed away on March 22.
Corporal Templeton returned to Europe a month after his mother's death, and reached France about the time of the German surrender. It wasn't long before he was on his way home again. "Thirteen letters marked 'Returning to the USA' have been received at the home of Corporal Buck Templeton – a pretty safe bet that Buck is on his way home and will show up here in at most no time," reported the Statesville Landmark on June 4, 1945. However, it was not until September that Buck Templeton arrived on a troopship in New York in September 1945. Waiting for him was Helen Aber. They were married in Elmira, New York on October 8, 1945.
Buck Templeton didn't return to professional baseball after the war although he played fast pitch softball in Elmira and coached youth league baseball for many years. A gifted baseball coach, two of Buck's sons – Bob and Bill – were offered contracts to play professional baseball but chose to pursue other career options.
Buck Templeton, a World War II hero of the minor leagues, passed away on February 27, 2011 in Bath, New York.
Buck Templeton on Elmira Pioneer Day at Dunn Field in Elmira on August 26, 2001 honoring former Pioneers
Buck was the honored veteran at this Memorial Day event, May 27, 2002
Woodlawn National Cemetery in Elmira, New York
Year
Team
League
G
AB
R
H
2B
3B
HR
RBI
SB
AVG
1938
Mooresville Moors
N Carolina State League
81
316
62
94
20
0
1
36
7
.297
1939
Mooresville Moors
N Carolina State League
97
396
100
121
24
2
4
55
34
.306
1940
Anniston Rams
Southeastern League
94
389
63
100
25
1
2
23
2
.257
1940
Elmira Pioneers
Eastern League
20
47
4
14
2
0
0
4
1
.298
1941
Dayton Ducks
Mid-Atlantic League
61
227
38
57
13
3
0
28
9
.251
1941
Akron Yankees
Mid-Atlantic League
27
103
13
24
4
0
2
8
0
.233
Career Totals
380
1478
280
410
88
6
9
154
53
.277
Thanks to Buck Templeton's son, Jim Templeton, for providing much of the information contained in this biography.
Thanks to Peg Lyon for sharing many of the above photos.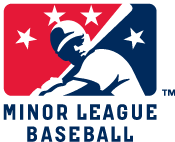 Created March 18, 2008. Updated February 28, 2011.
Copyright © 2011 Gary Bedingfield (Baseball in Wartime). All Rights Reserved.