Date and Place of Birth: July 7, 1914 Clinton, Massachusetts
Died: April 6, 1965, Clinton, Massachusetts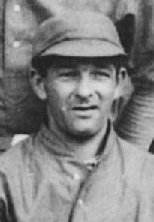 Stanley E. "Stan" Stuka was born in Clinton, Massachusetts on July 7, 1914. Stuka was an outstanding athlete at Clinton High School, and played for the local Clinton Pros after graduating in 1931.
In April 1936, Stuka signed to play with Sherbrooke, Quebec of the Provincial League for $80 a month. Sherbrooke played in the Provincial League which was not affiliated to major league baseball at the time. In 1938, he signed with the Lexington Bees of the Kitty League – a Boston Braves affiliate, appearing in 106 games and batting .254. Stuka spent spring training with the Eastern League's Hartford Bees in 1939, before being sent to the Bradford Bees of the PONY League and then to the Landis Senators of the North Carolina State League. Stuka played 113 games for the Martinsville Manufacturers of the Bi-State League – a Phillies' affiliate - in 1940, batting .297 with 12 home runs and 93 RBIs, and received a late-season call-up to Philadelphia, as the club struggled in last place and weak-hitting catching.
Although Stuka did not make an appearance with the Phillies in 1940, he was back with the big league club for spring training in 1941. However, two events stopped him from gaining a spot on the major league roster - the Phillies had received catcher Mickey Livingston from the Dodgers in the Kirby Higbe trade and Stuka suffered a nasty finger injury on his throwing hand when he was hit by a foul ball. Stuka was, instead, sent to the Allentown Wings in the Interstate League where he played 92 games and batted .261.
Stuka enlisted with the Army Air Force on January 26, 1942, He served as a corporal with the 1675th Ordnance Company of the 445th Bomb Group at Tibenham in England.
Stuka spent three and a half years in England and played baseball throughout that time. In August 1943, he was selected to play with the Eighth Air Force All-Stars – a team of professionals who were led by former Senators' pitcher, Montie Weaver. The Eighth Air Force defeated a hand-selected team of Army professionals, 1-0, thanks to Bill Brech's outstanding no-hitter - Stuka was behind the plate. The team then toured military bases throughout Britain playing a total of 29 exhibition games. Stuka played 21 games and batted .391.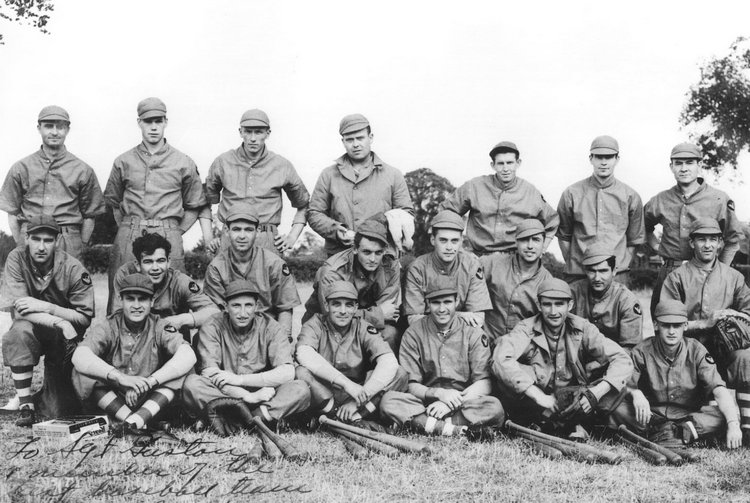 The Eighth Air Force All Stars in August 1943 (Stuka is middle row, far right)
He returned to the United States on June 20, 1945 and was preparing for redeployment to the Pacific when Japan surrendered in August. Stuka was honorably discharged from Westover Field, Massachusetts on October 12, 1945.
Stuka was now 31, a married man, and too old to pursue a career in professional baseball but would continue to play at the semi-pro level. He began the 1946 season with the PAMCO Blue Sox – a local team in the Central Massachusetts League, but received a job offer from the Norton Company in Worcester, Massachusetts. Stuka attended night school to become a tool draftsman and played ball with the Norton's team.
In July 1947, Stan and Maria Stuka's first child, Christine, was born. Their second daughter, Mania, was born in April 1952.
Stan Stuka passed away on April 6, 1965. He was just 50 years old and had been suffering from cancer. It was Mania's thirteenth birthday.
With thanks to Mania Stuka for information and photos contained in this biography.
Created January 18, 2007. Updated July 4, 2008.
Copyright © 2013 Gary Bedingfield (Baseball in Wartime). All Rights Reserved.