Vinnie Smith
Date and Place of Birth: December 7, 1915 Richmond, Virginia
Died: December 14, 1979 Virginia Beach, Virginia
Baseball Experience: Major League
Position: Catcher
Rank: Chief Petty Officer
Military Unit: US Navy
Area Served: Pacific Theater of Operations
Vincent A "Vinnie" Smith was born on December 7, 1915 in Richmond, Virginia. In 1939, the 23-year-old catcher was with Greenville in the North Carolina State League. He joined the Memphis Chicks of the Southern Association in 1940, remained with them in 1941 and was sold to the Pittsburgh Pirates in the late summer. Smith played nine games for the Pirates and looked impressive as he collected 10 hits in 33 at-bats for a healthy .303 batting average.
The young prospect was called into military service before the 1942 season began. Based at Norfolk Naval Training Station in Virginia, he quickly became the catcher of choice for the great Bob Feller. He responded by handling the speedballer with perfection and contributing a .387 batting average for the year.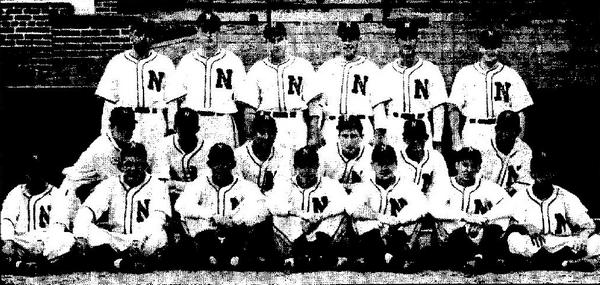 Norfolk NTS 1942. Vinnie Smith is back row, third from left)
On June 15, 1942, Smith participated in a five-inning baseball game at the Polo Grounds, New York, as part of an all-sports carnival to raise funds for Army-Navy Relief. With Feller on the mound and Smith behind the plate, the Navy team defeated Hugh Mulcahy's Army squad.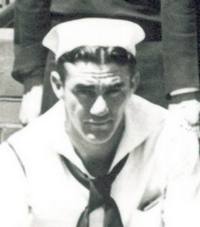 On July 7, 1942, Smith was selected for an All-Service team that played against an American League all-star squad at Cleveland's Municipal Stadium. Before 62,059 fans, the American League beat the servicemen, 5-0. While at Norfolk NTS Smith played in the 1943 Navy World Series against Norfolk NAS.
In 1944, Smith was sent to Hawaii, where he played with the Aiea Barracks team. He was part of the Navy's Western Pacific Tour with the 3rd Fleet team. After the tour, Smith was assigned to Tinian.
Vinnie Smith had gained quite a reputation as an outstanding service ballplayer and looked forward to getting back to his major league career in 1946.
Smith was not happy with the contract he was first offered by the Pirates in January 1946. He returned it unsigned requesting to be sold or traded if he didn't get right kind of money. But an agreement was reached and he was ready to play.
Encuentra el mejor blackjack en Chile
Hampered by a nagging knee injury, Smith got off to a slow start. In 21 games he batted just .190. On May 11, 1946, he underwent surgery at St Francis Hospital, Pittsburgh to remove part of a cartilage from his right knee.
By the time the 1947 season came around, Smith was still hobbling. He had now had three operations and was put on the 60-day disabled list at beginning of season.
| | |
| --- | --- |
| | |
| Vinnie Smith with Sacramento | Vinnie Smith (back row, first on left) in his first year as an umpire in the California League |
Vinnie Smith signed with the Pirates on January 23, 1948, but on April 20 of the same year – having given up on the ailing catcher – he was released. Smith continued to play baseball in the minor leagues and ended his playing days with the Sacramento Senators of the Pacific Coast League in 1953.
In 1954, Smith began a new career as a professional baseball umpire. After serving one year in the California League he umpired in the Pacific Coast League, progressing to the National League in 1957. Smith remained a major league umpire until 1965, when he retired aged 49.
Vinnie Smith passed away on December 14, 1979 in Virginia Beach, Virginia. He was 64 years old. His body was donated to the Medical College of Virginia.
Created March 21, 2007. Updated April 1, 2008.
Copyright © 2008 Gary Bedingfield (Baseball in Wartime). All Rights Reserved.