Go on, why not sponsor this page for $5.00 and have your own message appear in this space.


Click here for details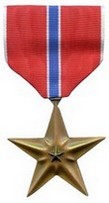 Minor Scott
Date and Place of Birth: December 11, 1925 Wichita Kansas
Baseball Experience: Minor League
Position: Infield
Rank: Sergeant
Military Unit: Headquarters Company, 383rd Infantry Regiment, 96th Infantry Division US Army
Area Served: Pacific Theater of Operations
The following was compiled by Minor Scott in February 2009.
In May of 1943, seventeen-year-old Minor Scott took his first train ride from Wichita, Kansas to Chicago to join the Washington Senators. Not to play with the big club but to get a professional career started. The Senators sent me to Batavia, New York, Class D where I played my first year. I returned to college but I still had not been drafted in May 1944. So I reported to Chattanooga and played second base until I was drafted in July. I was a rifleman in the Army and was shipped overseas in December 1944. We landed in Leyte of the Philippines and I was assigned to the 96th Infantry Division. After Leyte we went to Okinawa. On Okinawa I was awarded a Bronze Star.
Just prior to the atomic bomb we shipped back to the Philippines. It became apparent there was to be a Pacific Olympics of all sports by all Army bases and organizations. Our division could not go but Ken Johnson and I managed a special assignment to go to Manila to try out for the Manila Dodgers. We were the Pacific Olympics Baseball Champions. We had a five game series with the National League All Stars in January 1946. Both Johnson and I played in Manila for 8-10 months until we came home.
In the spring of 1947, I was in spring training with Chattanooga and then to Pensacola. I played seven years of professional baseball. Two of those years were on pennant winners. One was at Pensacola in 1949. As part of the 100th anniversary celebration in 2001, Bill Weis and Marshall Wright rated the best Minor League teams of the century. The Pensacola Flyers of 1949 was rated #67 of the 100 best. The other pennant winner was 1950 in Atlanta. Atlanta had a Brooklyn flavor, as Dixie Walker was the manager. Whitlow Wyatt was pitching coach. Hugh Casey and Kirby Higbe were pitchers. I was the utility infielder as Eddie Mathews was the third baseman.
In July of 1951, I dropped out of professional baseball and went to work for the Boeing Company in Wichita, who just happened to have the best baseball team in the state of Kansas. We won the National Semi-Pro Baseball tournament in Wichita in 1954 and 1955. In 1955, we also won the Global Tournament in Milwaukee. I played twelve years in the tournaments in Wichita. One year I managed a team and had Satchel Paige as a pitcher. As a result of my professional career and the many years of semi-pro baseball I was inducted in the Kansas Baseball Hall of Fame.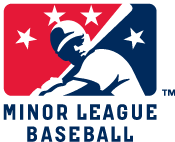 I retired from Boeing after 35 years from Seattle.
Thanks to Minor Scott for his biography.
Created March 3, 2009.
Copyright © 2009 Gary Bedingfield (Baseball in Wartime). All Rights Reserved.