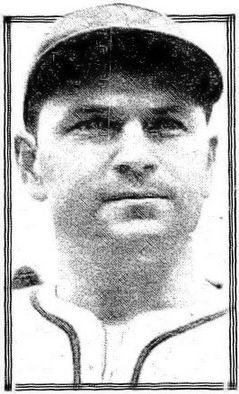 Culley Rikard was born on May 9, 1914 in Oxford, Mississippi. He signed with the Columbus/Cleveland Bengals of the East Dixie League in 1935 and batted .310 in 130 games.
Rikard played in the Cotton States League the next three years and joined Memphis of the Southern Association in 1938. The left-handed hitting center fielder spent the next four years with Memphis. His .339 batting average in 1941 was fourth best in the league and prompted a late-season call-up by the Pittsburgh Pirates during which time he appeared in six games.
Rikard remained with the Pirates in 1942 and was used primarily as a pinch-hitter, appearing in 38 games and batting .192. He entered military service with the Army Air Force on March 4, 1943, and almost three years with the Fourth Ferrying Group at Memphis, Tennessee, where he played baseball with the Fourth Ferrying Group Globetrotters.
He returned to the Pirates in 1946 but was optioned to Hollywood of the Pacific Coast League where his .325 average was third best in the league. He was back with the Pirates in 1947 and played a major league career-high 109 games batting .287. He was back in the minors in 1948 with Indianapolis of the American Association and was traded to the San Francisco Seals of the Pacific Coast League in 1949.
Rikard ended his minor league career on a high with Albuquerque of the West Texas-New Mexico League in 1952, batting .353 with seven home runs and 96 RBIs.
Rikard passed away in Manmphis, Tennessee on February 25, 2000. He was 85 years old and is buried at Boggan Cemetery in Lewisburg, Mississippi.
Created March 30, 2008.