Go on, why not sponsor this page for $5.00 and have your own message appear in this space.


Click here for details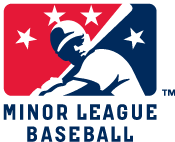 Pete Pavich
Position: Shortstop
Born: South Amboy, NJ June 19, 1918
Last Known Address: South Amboy, NJ
Military Service: US Army (ETO)
Pete Pavich was a switch-hitting shortstop who signed with the Jersey City Giants in 1937. He had been a sandlot star with the Titusville Athletics of the Staten Island Senior League when the Giants - on the recommendation of Fred Bendel, sports writer with the Newark Evening News - offered the 18-year-old a pro contract and sent him to Blytheville of the North East Arkansas League. Pavich hit .277 in his first pro season and lifted that to .317 the next year. Pavich was working his way through the minor leagues with stints in the Western Association and Three-I League before being drafted by the army in 1942. He would miss the next four seasons and serve with the 29th Infantry Division in Europe. In August 1943, Pavich was the US Army's shortstop in an all-professional Army-Air Force game staged at London, England's Wembley Stadium.

Despite an absence of four years, Pavich decided to continue playing pro baseball and made three appearances with Jersey City at the start of the 1946 season before being sent to Richmond in the Piedmont League. Pavich would play three years with Richmond and finished out his pro career as a player-manager with Erie of the Middle Atlantic League in 1949 and 1950.
Copyright © 2007 Gary Bedingfield (Baseball in Wartime). All Rights Reserved.