Russell D. Niller, Jr., was born on October 24, 1921 in Baltimore, Maryland, and raised near Lake Montebello. Captain of the baseball team, he graduated from McDonogh High School in Baltimore in 1939 and attended the University of Virginia for one year before signing a professional contract with the Baltimore Orioles of the Class AA International League in 1942.
Niller, together with Gordie Mueller and Ray Flanigan, was a much-talked-about rookie during spring training at Haines City, Florida in 1942, and headed north with the team for the regular season in April. The season was a disappointment for Oriole fans - they finished seventh with a 58-94 record. Ken Trinkle, with an 11-15 record was the winningest pitcher on the staff, with Flanigan contributing four wins against 10 losses and Mueller going 0-1 in four appearances. Niller made 20 appearances and was 4-5 with a 5.26 ERA. The pitching staff also included 35-year-old Montie Weaver, who had won 22 games with the Washington Senators in 1932, and Earl Springer, a left-handed pitcher who would lose his life in combat in Germany on January 25, 1945.

Baltimore became a Cleveland Indians farm team in 1942, and Niller got off to a strong start. On April 19, he allowed just three hits in a 13-0 win over the Newark Bears. Then, on April 25, he pitched a 1-0 five-hitter against the Toronto Maple Leafs, wining the game with a ninth inning home run from his catcher Joe Becker. Sadly, as the Orioles began to slide down the league standings (they finished fifth with a 75-77 record), so did Niller's performance. Nevertheless, he made 31 appearances, 22 of those in relief, and was 3-2 with a 5.47 ERA. Trinkle again led the staff with 14 wins, Flanigan was 11-15, Mueller was playing with Lancaster of the Inter-state League, and a Hall of Famer, Bob Lemon, was playing third base.
On June 10, 1942, Niller pitched what was perhaps his most memorable game - a pitching duel against future Hall of Famer Bob Feller. Before a crowd of 10,000 at Oriole Park, Niller defeated the Norfolk Naval Training Station team, 3-2, on six hits, out-pitching Feller and Freddie Hutchinson, who relieved Feller in the sixth.
Niller's baseball career was put on hold when he entered military service with the Army Air Force on October 26, 1942. As an aviation cadet he was assigned to Kirtland Army Air Field near Albuquerque, New Mexico, where he trained as a bombardier. Being a bombardier was a complex job. He needed not only math skills that approached those of the navigator in addition to an understanding of complex laws of physics, but also motor skills more delicate than those required of the pilot. Niller needed to master complex principles of physics and mathematics, including the laws of falling bodies and of motion, and concepts of air resistance and air movement.
Niller graduated on May 20, 1944, and was assigned to Rapid City Army Air Base in South Dakota for final training before being assigned to an active Bomb Group.
He played baseball at Rapid City AAB, guiding the team to the 1944 South Dakota amateur baseball championship. Niller was named to the All-State team chosen by tournament officials.
Assigned to the 568th Bomb Squadron, 390th Bomb Group of the Eighth Air Force, Second Lieutenant Niller was stationed at Framlingham in England, flying as a bombardier on Boeing B-17 Flying Fortresses over enemy-occupied Europe.
On March 18, 1945, Niller's Flying Fortress was hit by flak after having deposited its bomb load on Berlin. The pilot, First Lieutenant Richard Berryman, who was also from Baltimore, broke formation and was heading for Russia at low altitude when attacked by German fighter planes. Niller and five other crew members bailed out over Poland just before the bomber broke in two. 1st/Lt. Berryman, tail gunner Sergeant Norman Dahlin, and waist gunner Sergeant Michael Riley all went down with the plane.

Niller, who was wounded during the attack, suffered a bad shoulder injury on landing. Furthermore, a welcoming party of about 30 locals with guns met them and proceeded to beat them up before the airmen were able to make it understood that they were Americans and not Germans. They were then handed over to Russian troops and contained for about eight days before being returned to American forces.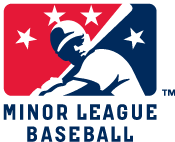 Niller was back in the United States in late 1945. He hoped to pick-up where left off in baseball three years earlier but the shoulder injury he suffered was hampering his throwing. Although it was announced that Orioles' manager Tommy Thomas had received a signed contract from Niller in January 1946, irreparable damage to ligaments and cartilage meant he was unable to pitch with any effect. Instead he operated the Maryland Hotel Supply Company in Baltimore, a company founded by his father in 1927, supplying meat and poultry to local hotels.
Russ Niller passed away on September 6, 2002 in Baltimore, Maryland. He was 80 years old.