Bill McCahan
Date and Place of Birth: June 7, 1921 Philadelphia, Pennsylvania
Died: July 3, 1986 Fort Worth, Texas
Baseball Experience: Major League
Position: Pitcher
Rank: Second Lieutenant
Military Unit: 61st FTD, AAFCPS USAAF
Area Served: United States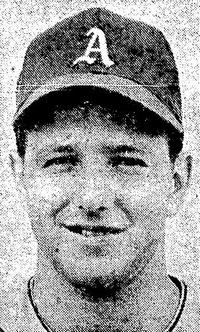 William G "Bill" McCahan was born on June 7, 1921 in Philadelphia, Pennsylvania. His father had been a movie cowboy of the silent era and later became Pennsylvania highway superintendent of Bucks County, adjoining Philadelphia.
McCahan attended Langhorne High School and for three straight years he was an all-county football halfback. He also played baseball as an infielder with the school team as well as Langhorne American Legion junior team and various clubs in the Delaware River League and Trenton City League.
In his senior year in high school, McCahan accepted that his hitting skills would never make the grade in the professional game and he turned his attention to pitching. He finished the high school season with a 12-2 record and pitched a 0-0, 12-inning no-hitter against Bristol High School.
McCahan's uncle, Danny Hoffman, who had played for the Philadelphia Athletics, arranged a tryout for the youngster with Connie Mack. The Athletics' owner was impressed with what he saw and offered to pay for McCahan's tuition at Duke University. In three varsity seasons at Duke he won 24 and lost seven.
McCahan graduated from Duke in 1942 and joined the Athletics' farm team at Wilmington, where he was 5-3. He entered military service with the Army Air Force on February 24, 1943 and as an air cadet attended the 21st College Training Detachment at Colby College, Maine. Pitching for the Colby Cadets McCahan won an impressive 14 games with no losses. In his last game for the Cadets he struck out 18 batters in a 7-3 win over Bates.
McCahan went on to train at Cochrane Field, and received a commission as second lieutenant and pilot's wings at Spence Field, Georgia on August 4, 1944. In 1945, he became a Boeing B-29 Superfortress test pilot at Maxwell Field, Alabama with the 61st FTD, AAFCPS, Squadron G, Group V, Flight. 2. McCahan continued to pitch throughout this time. He was 23-1 during 1944 and 24-1 in 1945.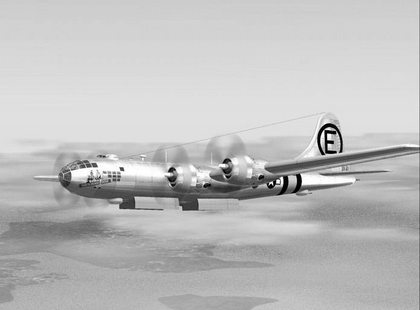 After McCahan was discharged from military service on November 9, 1945, he trained with the Athletics in the spring of 1946 and was assigned to the Toronto Maple Leafs of the International League. McCahan was 11-7 with Toronto and his 2.76 ERA was second best in the league. He joined the Athletics at the end of the season and made a spectacular major league debut against the Indians on September 15, beating Bob Feller 2-0. He made a total of four appearances before the season ended and aloud just two runs in 18 innings for a minuscule ERA of 1.00. Following the baseball season he played professional basketball for the Syracuse Nationals (now the Philadelphia 76ers) of the National Basketball League, averaging 4 points a game.
McCahan was back with the Athletics in 1947. He beat the Yankees twice in five days and finished 10-5 with a 3.32 ERA. But the highlight of the season came on September 3, 1947, when McCahan pitched a 3-0 no-hitter against the Washington Senators. The only Washington base runner was Stan Spence who reached second with one out in the top of the second inning after first baseman Ferris Fain fielded Spence's easy grounder, but then threw the ball in to the Senators' dugout as McCahan covered first. At the time it was only the fifth rookie no hitter of all time in the American League history.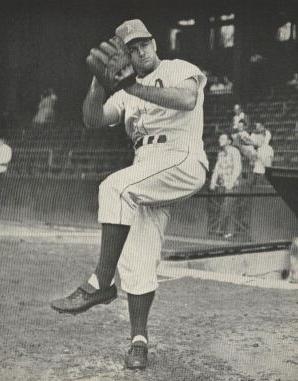 Following the baseball season Bill played professional basketball for the Philadelphia Sphas (South Philadelphia Hebrew Association) team in the American Basketball League averaging 3 points a game. He also took a job moving 100-pound oil drums. Although it greatly increased his strength when he reported to spring training in 1948 his arm, chest and shoulder muscles were tight. As a result his 1948 season was a big disappointment, he finished 4-7 with an inflated ERA of 5.71.
Despite playing basketball with Philadelphia in the American Basketball Association during the off-season to keep loose, McCahan still could not regain his form in 1949. A sore pitching arm left him with a 1-1 record in seven games before he was sent to the Buffalo Bisons in the International League.
At the close of the International League season McCahan was traded to the Brooklyn Dodgers, a team that already had a huge abundance of pitchers.
McCahan pitched for Montreal in the International League in 1950 and was the ace of the Fort Worth Cats pitching staff in 1951 with a 19-9 record.
In 1952, at the age of 30, he became player-manager of the Pueblo Dodgers in the Western League, but retired from baseball after the season and joined the General Dynamics Corporation in Fort Worth, Texas where he was head of the F-16 fighter mockup project at the time of his retirement in 1978.
Suffering from cancer, Bill McCahan passed away on July 3, 1986 in Fort Worth, Texas. He was 65 years old.
Created July 18, 2007.
Copyright © 2007 Gary Bedingfield (Baseball in Wartime). All Rights Reserved.