Go on, why not sponsor this page for $5.00 and have your own message appear in this space.


Click here for details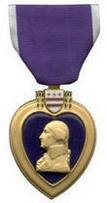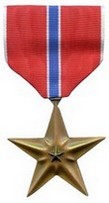 Harold Martin
Date and Place of Birth: December 30, 1919 Miamitown, Ohio
Died: October 13, 1962
Baseball Experience: Minor League
Position: Catcher-Outfield
Rank: Corporal
Military Unit: 39th Infantry Regiment, 9th Infantry Division US Army
Area Served: Mediterranean Theater of Operations
Harold L Martin was born in Miamitown, Ohio. He attended Whitewater Township School and signed with the Cincinnati Reds as an outfielder and catcher in 1940, playing for Lenoir in the Tar Heel League, and finishing the season with Hickory in the North Carolina State League.
Martin joined Greeneville of the Appalachian League in 1941 and would have graduated to Bridgeport of the Inter-State League for 1942, but enlisted with the Army on October 28, 1941.
Martin joined the Army at Fort Thomas, Kentucky and trained with an anti-tank division at Camp Wheeler, Georgia.
In late 1942, Corporal Martin arrived in North Africa with the 39th Infantry Regiment of the 9th Infantry Division. He was wounded twice in combat and received a Bronze Star. On February 21, 1943, he was reported as missing in action during the Battle of the Kasserine Pass in Tunisia.
It was not until May 1943 that confirmation was received by Corporal Martin's parents that he had been captured by Field Marshall Rommel's forces and was held as a Prisoner of War at Stalag 3B in Furstenberg, Germany. Also at the camp was minor league catcher Mickey Grasso and together with another prisoner, Keith Thomas, they devised a baseball game using playing cards which kept them entertained during the long periods of boredom in the winter months.
During the summer of 1943, competitive fast-pitch softball leagues were formed with Martin taking part. The following summer, there were major and minor league within the camp, divided into National and American League divisions. Games were well attended, the level of play was high and culminated in a World Series in August.
Martin remained captive for 26 months, eventually released by advancing Allied forces in April 1945.
Harold Martin returned home in 1945. He also served in the Army during the Korean War and Vietnam, rising to the rank of Staff Sergeant. He died on October 13, 1962, and is buried at Richmond National Cemetery in Virginia.
Thanks to Julie McCoy, the Miami Township Library Branch Manager, for all her help in compiling this biography.
Created June 30, 2007. Updated September 21, 2007.
Copyright © 2007 Gary Bedingfield (Baseball in Wartime). All Rights Reserved.