Go on, why not sponsor this page for $5.00 and have your own message appear in this space.


Click here for details



World War II Hero of the Minor Leagues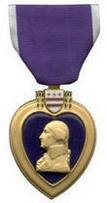 Dick Lang
Date and Place of Birth: December 14, 1917 California
Died: October 1, 2001 Ventura, California
Baseball Experience: Minor League
Position: Outfielder
Rank: Uknown
Military Unit: US Army
Area Served: European Theater of Operations
Richard W "Dick" Lang was born in California in 1917. He signed with Huntington of the Middle-Atlantic League in 1936 and batted .234 in 68 games. In 1937 he was with Albuquerque of the Arizona-Texas League where he batted .374 (second best in the league) and led the circuit with 109 RBIs.

Lang spent 1938 with New Iberia, Jacksonville and Houston, then joined Springfield of the Western Association in 1939, where he batted .323 with 21 home runs and 130 RBIs (second best in the league). Lang joined the Sacramento Solons of the Pacific Coast League in 1940 but broke his leg the day before opening day. He joined the Solons later in the year and batted .268 in 46 games.

Lang appeared to have a promising career ahead of him as a Coast League outfielder until he was called for military service on March 12, 1941. He served with the Army in Europe and was wounded in action in France on January 10, 1945.

Lang returned to baseball in 1946. The 28-year-old played just a handful of games for the Solons and was .143 when he retired.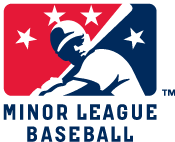 Dick Lang passed away in Ventura, California on October 1, 2001. He was 83 years old.


Created March 28, 2008.
Copyright © 2013 Gary Bedingfield (Baseball in Wartime). All Rights Reserved.