Go on, why not sponsor this page for $5.00 and have your own message appear in this space.


Click here for details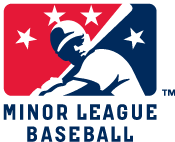 Bill Kinney
Date and Place of Birth: August 26, 1925 Jamestown, New York
Died: April 11, 2007 Anderson, South Carolina
Baseball Experience: Minor League
Position: Pitcher
Rank: Corporal
Military Unit: 6th Marine Division US Marine Corps
Area Served: Pacific Theater of Operations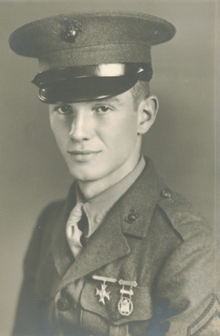 William A "Bill" Kinney, the son of Marcus Charles Kinney and Florence Marie Mowers Kinney, was born on August 26, 1925 in
Jamestown, New York
. A love of sports had developed when, as a youngster, his father used to tell him to "put the book down, and go outside and play!"
As a young pitcher, Kinney played for the local Merchants team and even served as their player-manager at the age of 17. Also on that team was Charles Goodell – future Republican Senator. The following year he stepped up to the Newberry Insurance team in the MUNY Class A Baseball League, where he posted a record of four wins in seven games against players much older and more experienced.
Kinney was in his senior year in high school when he volunteered for service with the Marine Corps and left for boot camp at Parris Island, South Carolina on March 18, 1944. He was also able to limber up his pitching arm once more and hurled for the Sixth Marine Division All-Star baseball team with future Dodgers' star, Gil Hodges, as his catcher. Corporal Kinney later served as reconnaissance spotter during the Battle of Okinawa between April and June 1945, and with the fighting over and the island secure, Kinney worked airstrip security as an MP.
Kinney was 20 years old when he was discharged from the Marines on March 4, 1946 at Bainbridge, Maryland, and immediately set about pursuing a career in professional baseball. Gil Hodges had wanted him to join the Dodgers' organization but Kinney was an avid Yankees' fan and wouldn't hear of it. Instead, he signed with the Thomasville Tigers, a Detroit affiliate in the Georgia-Florida League managed by former Phillies' second baseman Moon Mullen. Thomasville had a lacklustre season, finishing 42-and-a-half games out of first place. Kinney made 11 appearances and hurled 67 innings for a 3-4 won-lost record and 5.10 earned run average. Struck in the knee by a batted ball mid-season, Kinney over compensated for the injury which subsequently damaged his pitching arm.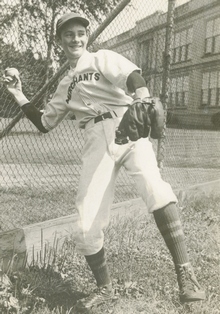 He was picked up by the Braves organization in 1947, and attended spring training at Leesburg, Florida, but was subsequently released and hooked up with the Lamesa Lobos, an independent team in the West Texas-New Mexico League. Playing in a region where heat, dust and wind are your ever-present summertime companions, this Class D league has been described as a hitter's paradise, but for pitcher's it was the lowest rung of sheer hell. The Lobos were led by player-manager George Sturdivant, whose .404 batting average was unbelievably only fourth highest in the league and whose 175 RBIs was barely good enough for third place!
Trying to beat the odds and with an arm that hadn't fully recovered from last season's injury, Kinney soon called it a day and returned home to Jamestown, New York, leaving behind his dreams of a long career in professional baseball.
He began working as a patrolman on the Erie Railroad and married Beverly Fenescey on July 10, 1948. Their daughter, Deborah, was born shortly afterwards. Bill and Beverly divorced in 1953 and he married Violette Smith the following year. They had two children, William and Nathan.
After 40 years service, Kinney retired as Police Captain for Amtrak of New York in 1987. Multiple awards and commendations received during his career with the railroad included an Appreciation Award by the Fraternal Order of Police.
Bill and Violette retired to Anderson, South Carolina, where he was an active member of Trinity United Methodist Church. Bill Kinney, a Yankees fan all his life, an avid bowler, and described as a man of immense character and integrity yet very humble, passed away on April 11, 2007 in Anderson. "He wanted us to put a ball game on," explains his daughter, Deborah. "Well, there wasn't one scheduled … so we searched and found a vintage game on the satellite for him to listen to … and he was satisfied. He died the next morning at 7am."
Bill Kinney was 81 years old and rests at Anderson Memorial Gardens.
Thanks to Deborah Kinney Soltis for help with her father's biography and for supplying the photos. Thanks also to Steve Treder for help with information about the West Texas-New Mexico League.
Created December 11, 2007.
Copyright © 2007 Gary Bedingfield (Baseball in Wartime). All Rights Reserved.