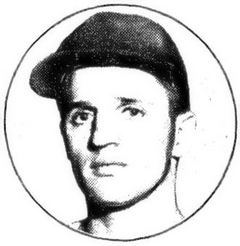 Niles C "Sonny" Jordan was born on December 1, 1925 in Lyman, Washington. He excelled in sports at Sedro-Woolley High School and enlisted in the Navy upon graduation in 1943.
Jordan served on the destroyer USS Bennett (DD-473) in the Pacific, taking part at Iwo Jima and Okinawa. On April 7, 1945, the Bennett was hit by a Japanese kamikaze fighter, killing three men and wounding 18. Jordan was not among the casualties.
After being discharged from military service he attended Mount Vernon Junior College where he played baseball and football. Jordan was also pitching for Sedro-Woolley in the local city league and in 1948 he was signed Philadelphia Phillies scout Don McShane.
The Phillies sent the 22-year-old left-hander to Klamath Falls of the Far West League where, in 1949, he was 19-7 with a 4.35 ERA. In 1950 he advanced to Terre-Haute of the Three-I League where he was 17-6, and then produced an incredible 21-3 record with Wilmington of the Interstate League in 1951. Jordan pitched 20 complete games, had two one-hitters, four three-hitters, three five-hitters, and earned a late-season call-up to Philadelphia.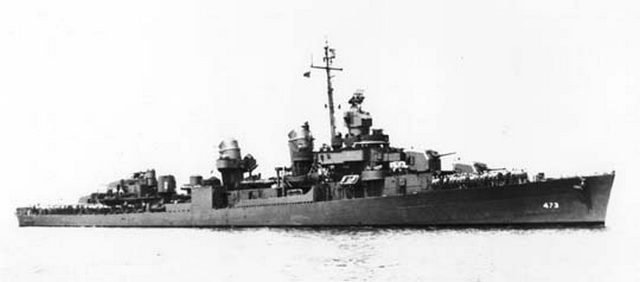 USS Bennett (DD-473)
He made his major league debut in the second game of a doubleheader against the Cincinnati Reds on August 26, 1951, hurling a 2-0 three-hit shutout that. He made a further four starts before the close of the season and finished with a 2-3 record and 3.19 ERA.
Despite his promising debut the Phillies traded Jordan to Cincinnati in December 1951. He was 10-12 with Tulsa of the Texas League in 1952 and returned to the majors with the Reds in September making three brief appearances.
Jordan was back with Tulsa and then Rochester of the International League in 1953. He pitched for Richmond of the same league in 1955 and 1956, joined pennant-winning Toronto in 1957 and ended his playing days with Portland of the Pacific Coast League in May 1958.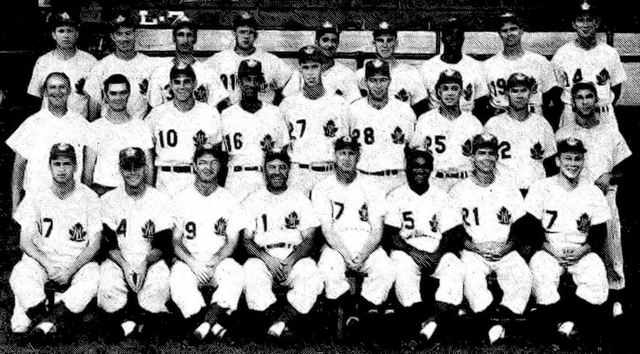 Toronto Maple Leafs - 1957 International League champions (Sonny Jordan is front row, first left)
Jordan returned to Washington after retiring from baseball and worked briefly at Skagit Steel before starting a long career in the shake/lumber mill industry with Willis Rogers and Pearson.
An avid golfer and a former member of the Skagit Golf and Country Club, Sonny Jordan passed away at the Life Care Center of Skagit Valley in Sedro-Woolley, Washington on March 15, 2008. He was 82 years old.
Created April 24, 2008.