Jake Jones
Date and Place of Birth: November 23, 1920 Epps, Louisiana
Died: December 13, 2000 Epps, Louisiana
Baseball Experience: Major League
Position: First Base
Rank: Lieutenant
Military Unit: US Navy
Area Served: Pacific Theater of Operations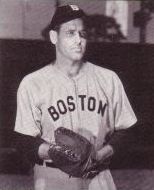 James M "Jake" Jones was born in Epps, Louisiana on November 23, 1920.
Playing for Shreveport, Jones led the Texas League in home runs during his rookie season in 1940. In 1941, he was hitting .306 and leading the Texas League in home runs again when the Chicago White Sox called him up on September 20. The 6-foot 3-inch first baseman played three games for the White Sox, going hitless in 11 at-bats.
Jones played seven games with the White Sox before entering military service in 1942 as an aviation cadet with the Navy. He earned his wings as a fighter pilot and served in the Pacific Theater flying the Grumman F6F Hellcat as a member of VF-3, the third air group on the carrier USS Yorktown (CV-10). Lieutenant Jones shot down seven Japanese planes, the highest total in his group.
"A great guy and one of the best flyers I ever saw," a Navy colleague of Jones told Grantland Rice in September 1946. "Jake was on the Fighting Lady [USS Yorktown], one of the fightingest carriers in the war. And Jake was one of the fightingest pilots in that outfit. His record was seven Jap planes shot down in combat and, in addition to this, he was responsible for the sinking of at least four Jap ships.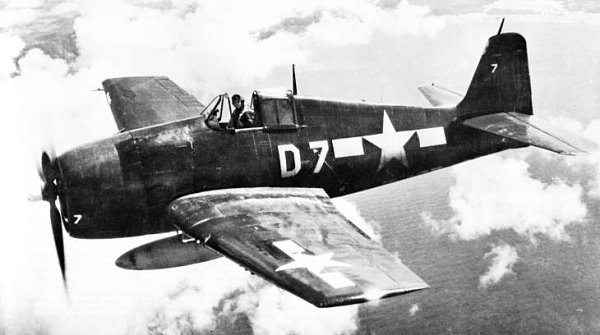 The Grumman F6F Hellcat
"His war campaign included the Philippines, Formosa, China, Iwo Jima, Okinawa and missions over Tokyo. It was over Tokyo that three Jap flyers, ganged up on him but he got all three.
"Jake got to play some baseball between fights, but not too much. I recall once when he came back from a flight and we had quite a party that night. It was on the island of Maui. Next day Jake played ball and got two home runs and a triple, to break up the game. He certainly could put the wood against that ball."
Jones returned to the White Sox for spring training in 1946. He injured his leg before the season got under way and played just 24 games but hit .266 with five doubles, a triple and three home runs.
Jones played every game of the 1947 season albeit between two different clubs as he was traded by the White Sox to the Boston Red Sox on June 14. Jones batted just .237 but hit 19 home runs and contributed an excellent 96 RBIs.
An unusual incident occurred involving Jones on July 27. Playing against the Browns, he hit a foul ball along the third base line in the sixth inning. Pitcher Fred Sanford threw his glove at the ball to prevent it from rolling into fair territory and umpire Cal Hubbard awarded Jones a triple on the basis of the rule about intentionally thrown gloves. In 1954 the rule was changed so that it only applied to fair balls.
1948 was to be his last season in the major leagues playing as a backup first baseman to Billy Goodman. He appeared in appeared in 36 games and batted just .200.
Jones was recalled to active service during Korean War.
Jake Jones passed away in Epps, Louisiana on December 13, 2000, aged 80.
Created May 25, 2007.
Copyright © 2007 Gary Bedingfield (Baseball in Wartime). All Rights Reserved.