Go on, why not sponsor this page for $5.00 and have your own message appear in this space.


Click here for details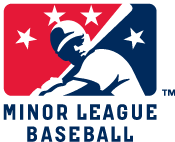 Maurice Jacobs
Position: Second Base
Born:
Baltimore, MD Jan 25 1918
Died:
Baltimore, MD Mar 20, 1974
Military Service:
US Army (ETO)
Maurice Jacobs was a standout in two sports at Forest Park High School and one of the stars during the golden age of softball in Baltimore in the 1930s.

After high school Jacobs signed a professional contract with the New York Yankees and was assigned to Akron of the Middle Atlantic League in 1936. Working his way through the minors he played 14 games in the Eastern League in 1940.

"Unless Maurice Jacobs is called for military service," wrote Charles Young in the Albany Knickerbocker News in January 1941, "he is likely to be the second baseman of the Albany Eastern League baseball club this year." Unfortunately, Young's premonition came true as Jacobs entered military service two months later. He was assigned to the 29th Infantry Division and was stationed at Fort Meade, Maryland. Sergeant Jacobs was shipped to England in 1943. In August of that year Jacobs played for the Ground Forces team in the all-professional game at Wembley Stadium, London.

After the war, Jacobs was invited to join the Albany team but chose to retire as he had been out of the game for five years. Instead he worked for Bethlehem Steel, which had been his off-season employer during his minor league career.

Jacobs suffered a stroke at the age of 56. He died a year later in March 1974.
Copyright © 2007 Gary Bedingfield (Baseball in Wartime). All Rights Reserved.