Go on, why not sponsor this page for $5.00 and have your own message appear in this space.


Click here for details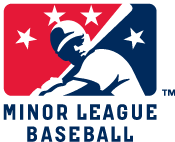 Harry Hendershot
Position: Centerfield
Born: Unknown
Last Known Address: Whitehouse, New Jersey
Military Service: US Army (ETO)

Harry Hendershot's minor league baseball career was interrupted after just one season with Tarboro of the Class D Coastal Plain League in 1941. He batted .289 in 117 games as a third baseman and shortstop.
Hendershot would served with the 192nd Station Hospital in England and played in the 1945 all-star game at Stamford Bridge Stadium.

Hendershot returned to the minor leagues in 1946, playing with Rocky Mount of the Coastal Plain League. He batted .261 in 1946 and .222 the following year. In 1948, he batted .250 with Hendersonville of the Western Carolina League.
Copyright © 2015 Gary Bedingfield (Baseball in Wartime). All Rights Reserved.