Go on, why not sponsor this page for $5.00 and have your own message appear in this space.


Click here for details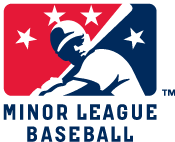 Fran Hecker
Position: Pitcher
Born: New Orleans, LA 1919
Died: New Orleans, LA circa 1989
Military Service: US Army (ETO)

Fran Hecker began his pro career in 1940 with Dothan in the Alabama State League where he was 4-3 with a 3.65 ERA. He entered military service as an athletic instructor on March 20, 1941, and was stationed in England from 1943 to 1945 and based at the American School. During that time Hecker pitched many games for the ASC Angels.

Hecker returned to baseball in 1946 and was 18-15 with New Iberia in the Evangeline League. In 1947 he pitched briefly for New Orleans in the Southern Association but spent most of the year with Geneva in the Alabama State League where he was 11-11 with a 2.69 ERA.
Hecker was 15-10 with Lafayette in the Evangeline League in 1948 and ended his playing days with Baton Rouge in the same league in 1949 where he was 11-13 with a 2.45 ERA.
Copyright © 2015 Gary Bedingfield (Baseball in Wartime). All Rights Reserved.