Go on, why not sponsor this page for $5.00 and have your own message appear in this space.


Click here for details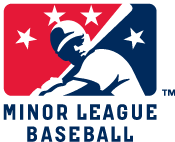 Cy Greenlaw
Date and Place of Birth: Tacoma, Washington November 11, 1916
Died: Tacoma, Washington April 5, 2007
Baseball Experience: Minor League
Position: Pitcher
Military Unit: 44th Station Complement Squadron/97th Service Group, 20th Fighter Group USAAF
Theater: European Theater of Operations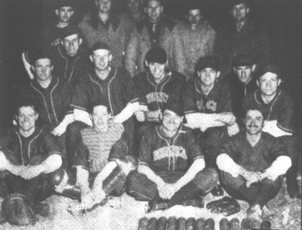 20th Fighter Group Team 1944
67th Fighter Wing Champions
(Greenlaw is middle row, second from right)
Cyrus A "Cy" Greenlaw was a standout athlete at St Mary's College in California and graduated with a BS Degree in 1939. He began his professional baseball career with the Canton Terriers of the Mid Atlantic League that year, with a 6-8 record. The following season he was with the Rocky Mount Red Sox of the Piedmont League where he compiled a 9-9 record and 4.50 ERA. In 1941, Greenlaw joined the Vancouver Capilanos of the Western International League and was 13-9 with a 3.55 ERA.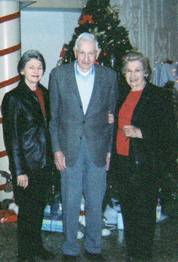 Cy Greenlaw in 2005 with his niece Teddy Revette and his sister Julia Greenlaw Revette
Greenlaw entered military service with the Army Air Force on April 4, 1942 and was based at Fort Lewis, Washington, where he played for the Fort Lewis Warriors alongside Herm Reich and Morrie Arnovich. They were 39-6 in 1942.

Sergeant Greenlaw was based in England from 1943 and was assigned to the Flying Control unit of the 44th Station Complement Squadron/97th Service Group based at King's Cliffe. Greenlaw played baseball with the 20th Fighter Group Skyliners, who were the 1944 champions of the 67th Fighter Wing. Greenlaw also played for the Station basketball team who won the 1944-45 Championship of the American Red Cross loop at Peterborough.

Greenlaw returned to baseball in 1946 and played for the Tacoma Tigers of the Western International League. Enjoying his best year in the minors, Greenlaw was 18-13 with a 4.76 ERA. Back with the Tigers in 1947, he was 7-12 and then compiled a 7-6 record for them in 1948. Staying in the same league he joined the Wenatchee Chiefs in 1949 and was 11-14. In 1950 and 1951 he pitched for the Tri-City Braves of the Western International League and posted records of 9-2 and 5-12 respectively.

Cy Greenlaw was inducted into the St Mary's College Athletic Hall of Fame in 1974. He passed away on April 5, 2007 and is buried at Mountain View Memorial Park in Tacoma, Washington.
Thanks to Syd Edwards (who runs a fantastic website about the 79th Fighter Squadron) for help with this biography and the photos. Thanks also to Stan R Lee for allowing me to use the photo of Cy Greenlaw taken in 2005.
Created August 11, 2006. Updated June 23, 2008.
Copyright © 2015 Gary Bedingfield (Baseball in Wartime). All Rights Reserved.