Go on, why not sponsor this page for $5.00 and have your own message appear in this space.


Click here for details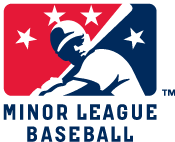 Mack Ellington
Date and Place of Birth: May 31, 1919 Henderson, North Carolina
Died: June 27, 1988 Henderson, North Carolina
Baseball Experience: Minor League
Position: Pitcher
Rank:
Military Unit: USAAF
Area Served: European Theater of Operations

Mack J "June" Ellington was a tall, stocky right-hander from Henderson, North Carolina, who was a pitching sensation at Epsom High School. At one point he recorded 93 strike outs in 49 innings for the school team.

Ellington began playing semi-pro baseball in Emporia, Virginia after graduating and signed for the Snow Hill Billies of the Coastal Plain League in 1939 finishing with an 0-3 record in seven appearances.
In 1940, Ellington joined the Salisbury Cardinals of the Eastern Shore League and was 8-8 with a 2.48 ERA. In 1941 he pitched for the Orlando Senators of the Florida State League and the Greenville Spinners of the South Atlantic League before entering military service with the Army Air Force the following April.
Private First-Class Ellington served as an athletic instructor and was based at Fort Worth Army Air Field where he pitched for the Fort Worth AAF Fliers. IN 1944 Ellington arrived in England where his pitching and timely hitting helped the 1st BADA Bearcats to a place in the United States Strategic Air Force (USSTAF) championships in 1945. On July 30, Ellington drove in two runs on a fly and two singles that helped the Bearcats defeat Station 802, 3-1, for the BADA baseball championship. Then on August 26 in Paris, France, Ellington won a game he was pitching against the 9th Air Division for the USAFE baseball championship by hitting a triple in the eighth that led to the deciding run in the Bearcats 3-2 victory. However, the 9th Air Division Bombers recovered and went on to clinch the USAFE championship title in the next game. Look here if you're interested in live betting.

After the war, Ellington returned to his family farm "He had little desire to go back into baseball," the New Bern Sun Journal reported in 1947. "But his pal Lucius Hobgood, who came [to New Bern in the Coastal Plain League as a catcher] ... went up to visit Ellington and literally dragged the right-hander down here to fight for the Bears." He was 14-7 with New Bern in 1947. In 1948 he was meant to report to Burlington in the Carolina League but due to arm problems he knew his professional pitching days were over.

In 1950, Ellington pitched what is probably his most memorable game. Throwing for the semi-pro Henderson Independents, Ellington faced Wake Forest College, division champions that year. "What do you think you're going to do?" asked his uncle who lived in Wake Forest. "You'll never beat that team."

"He was awesome," recalls his wife, Edna. "He had a curveball that would roll off the table. He pitched almost to perfection that night." In front of a crowd of 3,000, Ellington pitched the Independents to a 3-1 win allowing just five hits.

"Mack loved baseball," recalls his wife, Edna. "We ate baseball for breakfast, lunch and supper, for snacks and anything in between it baseball!"

Mack June Ellington passed away on June 27, 1988 in Henderson, North Carolina. He was 69.

Thanks to Edna and Wayne Ellington for help with this biography
Added February 9, 2005. Updated June 20, 2008.
Copyright © 2015 Gary Bedingfield (Baseball in Wartime). All Rights Reserved.