Go on, why not sponsor this page for $5.00 and have your own message appear in this space.


Click here for details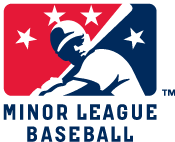 Dee Dzuris
Date and Place of Birth: July 1, 1917 Dunmore, Pennsylvania
Died: June 15, 2008 Scranton, Pennsylvania
Baseball Experience: Minor League
Position: Shortstop
Rank: Private First Class
Military Unit: 988th Military Police (Aviation) Company USAAF
Area Served: European Theater of Operations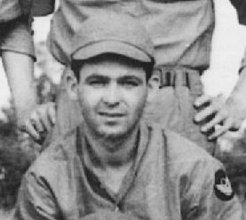 Andrew J "Dee" Dzuris was born on July 1, 1917 in Dunmore, Pennsylvania. After graduating from Dunmore High School he attended St Thomas College until signing with the Gloversville-Johnstown Glovers of the Canadian-American League in 1939. The young shortstop batted only .176 in 20 games with the Glovers but was 5-for-18 (.278) with the Lima Pandas of the Ohio State League later in the year.
On July 7, 1942, he entered military service with the Army Air Force and served in England and France with the 988th Military Police (Aviation) Company. Dzuris joined the 988th MP Fliers baseball team and helped guide them to a 15-6 record in 1943, barely missing the Eighth Air Force Headquarters championship in a 3-2 loss to the 901st Engineers. The following year they clinched the ETO championship in a nail-biting 5-1 win against G-45 (an Army team with a 23-game winning streak).
"The British people did not understand the game at first," recalled Dzuris. "But interest grew and crowds became larger and more knowledgeable, especially for the charity games."
In August 1943 he was selected to play with the Eighth Air Force All-Stars – a team of professionals who were led by former Senators' pitcher, Montie Weaver. Before a crowd of 25,000 at Wembley Stadium, London, the Eighth Air Force defeated a hand-selected team of Army professionals, 1-0, thanks to Bill Brech's outstanding no-hitter. The team then toured military bases throughout Britain playing a total of 29 exhibition games. Dzuris played 18 games on the tour and batted .316 with three homeruns.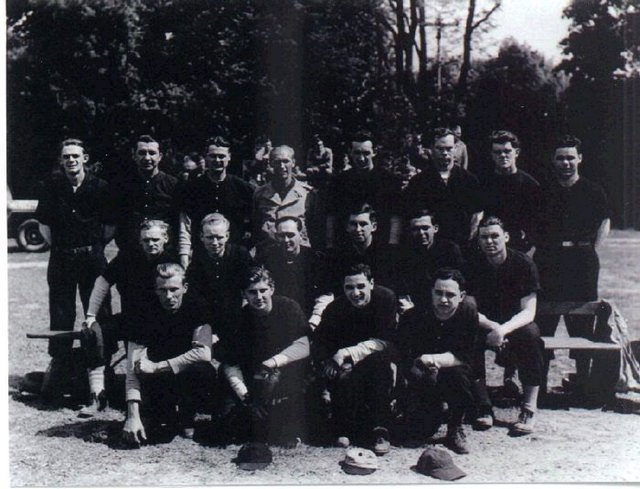 The 988th Military Police Fliers in France, 1945

"Growing up, my grandpa told me stories of his baseball days," recalls his grandson, Steve Russo, "and especially about his days playing baseball in Europe during WWII. He often attributed the fact that playing baseball during the war is what kept him off of the front lines. He always said, " Like Lou Gehrig, I feel that I am the luckiest man on earth."

After the war Dzuris worked for the Veterans Administration for seven years and played semi-pro baseball with the Scranton Red Sox and the All Hyde Park team. He was 1949 batting champion with a .429 average. "I turned down some pro offers because there was not enough money in those days," he recalled. He later served as manager for the Sherwood Baseball Team and the Bucktown Twilight League team.

Dzuris was later employed as a clerk for the US Postal Service and retired after 23 years. He then held the position of attendance officer for the Dunmore School District for 10 years.

He worked diligently for the youth of his community and held the position of president of the Dunmore Bucks Booster Club for a record 28 years. As president, he was the driving force behind fundraisers and other activities that supported students of the high school who were involved in any and all sports, as well as the Crimsonettes and marching units. The money raised by the club was used to sponsor awards banquets, which recognized the talents and achievements of those Dunmore High School students.

He served as past commander and adjutant of VFW McHugh-Bushweller Post 3474, Dunmore, and was a member of the Disabled American Veterans, American Legion Post 13, Dunmore; the Catholic War Veterans; the American Postal Workers Union; the AFL-CIO and the American Association of Retired Persons.

He has been recognized for his many contributions and achievements by receiving the American Legion Post 13 Man of the Year award in 1987, and was honored at a testimonial dinner in 1990 by former members of the Dunmore Bucks Booster Club and VFW McHugh-Bushweller Post 3474. In addition, he was inducted into the Northeastern Chapter of the Pennsylvania Sports Hall of Fame in 1993.

Dee Dzuris passed away on June 15, 2008 in Moses Taylor Hospital, Scranton, after being stricken ill at home. He was 90.

"Dee was a wonderful man," says Steve Russo, "humble, kind, generous. He had a great love for his family, his community, and his country. We will miss him dearly but will keep his legacy alive forever."

Thanks to Steve Russo for help with Dee's biography.

Created February 9, 2005. Updated September 4, 2008.
Copyright © 2015 Gary Bedingfield (Baseball in Wartime). All Rights Reserved.