Go on, why not sponsor this page for $5.00 and have your own message appear in this space.


Click here for details



The First Professional Baseball Player to Receive the Purple Heart in World War II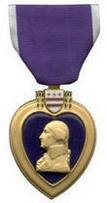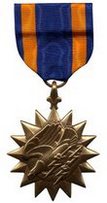 John DeJohn
Date and Place of Birth: October 29, 1915 Birmingham, Alabama
Died: June 17, 2005 Birmingham, Alabama
Baseball Experience: Minor League
Position: Second Base
Rank: Staff Sergeant
Military Unit: Eighth Air Force USAAF
Area Served: European Theater of Operations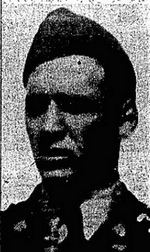 John T. DeJohn, a second baseman from Birmingham, Alabama, signed with the Waycross Bears of the Class D Georgia-Florida League in 1940, and batted an impressive .309. The following season he moved up to Class B baseball with the Savannah Indians of the South Atlantic League and batted .290 in 138 games.


DeJohn entered military service in May 1942 and was stationed with the Army Air Force in England as a tail gunner with a B-17 Flying Fortress bomb group. In late 1942, Staff Sergeant DeJohn's B-17 was returning from a bombing raid on Lille, France when German Focke-Wulf 190 fighter planes attacked it. DeJohn was hit by shell fragments all down his left side and had one of his guns knocked out of action. Despite his injuries, he kept firing at the enemy fighters and was credited with shooting down two of them.
When Spitfires appeared to escort the stricken bomber back to safety the German fighters dispersed and it was not until then that DeJohn informed the crew of his injuries.
DeJohn is believed to be the first professional baseball player to receive the Purple Heart during World War II (Billy Hebert, also a second baseman, who played for the Merced Bears of the California League in 1941, posthumously received the Purple Heart when he was killed in action at Guadalcanal on October 21, 1941. Although the date of DeJohn's action is unknown, it is believed to precede the date of Hebert's death).
DeJohn was later awarded the Air Medal by Brigadier-General Newton Longfellow, commanding officer of VIII Bomber Command.
DeJohn returned to the United States after his tour of duty and received a medical discharge in July 1944. He then worked for the US Employment Service, assisting other returning servicemen to readjust themselves.
John DeJohn passed away in Birmingham, Alabama on June 17, 2005. He was 89.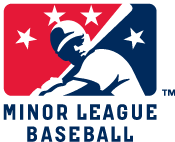 Created March 5, 2008.
Copyright © 2015 Gary Bedingfield (Baseball in Wartime). All Rights Reserved.