Go on, why not sponsor this page for $5.00 and have your own message appear in this space.


Click here for details



World War II Hero of the Minor Leagues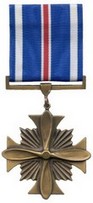 John Deets
Date and Place of Birth: 1913 Bonham, Texas
Baseball Experience: Minor League
Position: Pitcher
Rank: Technical Sergeant
Military Unit: USAAF
Area Served: European Theater of Operations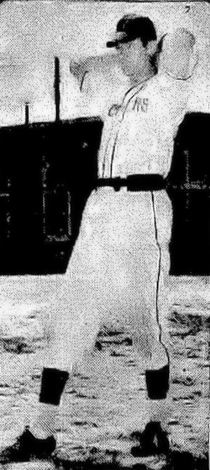 John T "Tex" Deets was born in Bonham, Texas in 1913. He served with the US Army before signing with the Cincinnati Reds organization in 1938. Deets pitched for the Muskogee Reds of the Western Association his rookie year and was 19-15 with a 4.45 ERA.
In 1939 he pitched for the Waterloo Red Hawks of the Three-I League and was 11-13. In 1940 Cincinnati sent Deets to the Birmingham Barons of the Southern Association. Selected to pitch the season opener against New Orleans he pulled a muscle and was forced out of the game. The Barons dropped him from their roster and he picked up with the Durham Bulls of the Piedmont League where he was 9-9 with a 3.68 ERA.
On September 27, 1940, Deets re-enlisted, this time joining the Army Air Corps. He served in Europe and flew on 25 bombing missions as a B-17 Flying Fortress waist-gunner, earning the Distinguished Flying Cross with four Oak Leaf clusters. He took part in raids on
the submarine pens at St Nazaire,

Kiel, Bremen, Wilhelmshaven, Paris, Schweinfurt, Hamburg, Hamm and Lorient.

"Kiel was my toughest raid," Deets told the Waterloo Daily Courier on May 9, 1944. "It was over Kiel that I saw my first burst from German rocket guns. It scared me so much I wanted to bail out. "Those Germans could really lob that flak up at us,"

After his tour of duty was completed, Technical-Sergeant Deets was assigned to Alexandria Army Air Field in Louisiana where he was a gunnery instructor and played baseball with the Alexandria Army Air Field Bombers at every opportunity.

After the war, Deets, 32, returned to baseball for one season. In 1946 he was 12-6 with a 2.83 ERA pitching for the Montgomery Rebels of the Southeastern League and made two brief appearances for the Dallas Rebels of the Class AA Texas League.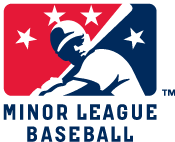 Deets returned to the Air Force in 1947 and was stationed at Fort Worth air base where he pitched for the baseball team.
Created March 18, 2008. Updated June 20, 2008.
Copyright © 2015 Gary Bedingfield (Baseball in Wartime). All Rights Reserved.