Go on, why not sponsor this page for $5.00 and have your own message appear in this space.


Click here for details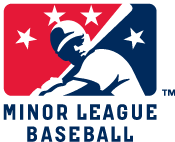 Marvin Crater
Date and Place of Birth: May 15, 1925 Winston-Salem, North Carolina
Baseball Experience: Minor League
Position: Catcher
Rank: Private
Military Unit: 10th Replacement Depot, US Army
Area Served: European Theater of Operations
Marvin G Crater was born in Winston-Salem, North Carolina on May 15, 1925. He was signed by the New York Yankees in 1943 and assigned to the Norfolk Tars of the Piedmont League in June, where he played alongside another young catcher named Yogi Berra, batting .266 in 31 games.
In January 1944, Crater joined the Army. He was sent to England where he served as a private at the 10th Replacement Depot at Lichfield, near Birmingham. It was during this time that Crater had the opportunity to play plenty of baseball. Playing in the Midland League, which consisted primarily of British teams representing manufacturing plants involved in essential war work, the 10th Replacement Depot clinched the championship in 1944 and 1945.
10th Replacement Depot baseball team at Lichfield, England in 1944.
(Marvin Crater is front row, second left).
Crater was honorably discharged from the Army on December 3, 1945. He rejoined the Norfolk Tars in 1946 and remained with the team until 1948. Always a singles hitter, Crater hit the first home run of his professional career with Binghamton against Elmira on April 27, 1952 - his eighth season.
Crater remained in organized baseball as a player/manager until 1957 with the Kitty League's Owensboro Oilers and the McAlester Rockets of the Sooner State League. He then went to work for the Winston-Salem police force.
In 1976 Crater became head coach at Wake Forest University in Winston-Salem. The following year the Deacons won the Atlantic Coast Conference (ACC) tournament. "I didn't think we would win it this soon," Crater told the Burlington Times-News on April 26, 1977. "I thought we might come on by next year. This season, our hitting turned out to be good. But our pitching was barely adequate."
In 1982, Crater was named ACC Coach of the Year. He remained with Wake Forest until 1987 and compiled a record of 269 wins, 203 losses and three ties.
Thanks to Les Crater for help with this biography.
Created February 4, 2007. Updated June 19, 2008.
Copyright © 2015 Gary Bedingfield (Baseball in Wartime). All Rights Reserved.