Go on, why not sponsor this page for $5.00 and have your own message appear in this space.


Click here for details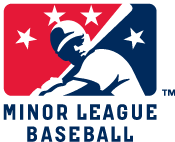 Sam Cozzi
Date and Place of Birth: April 12, 1919 Philadelphia, Pennsylvania
Died: March 10, 2006 Los Angeles, California
Baseball Experience: Minor League
Position: Shortstop
Rank: Second Lieutenant
Military Unit: US Army
Area Served: European Theater of Operations
Sam T Cozzi was born in Philadelphia, Pennsylvania on April 12, 1919. He joined the Army at the outbreak of World War II and was a star player on the Camp Lee, Virginia, baseball team that featured major leaguers Porter Vaughan, Jack Sanford, Tom Gorman and Clarence Campbell.
In 1944, Second Lieutenant Cozzi was sent overseas to England where he was stationed at a US Army general depot. Cozzi played shortstop for the depot team throughout the summer of 1944.
Cozzi was back in the United States in 1946 and eager to play professional baseball. He was with Buffalo of the International League during the spring but was released and picked up by the Orlando Senators of the Florida State League where he batted .258 in 137 games. In 1947, Cozzi played for the Abbeville Athletics and the Houma Indians of the Evangeline League, batting .273. It was to be his last year in organized baseball.
Sam Cozzi passed away on March 10, 2006 in Los Angeles, California. He was 86.
Created February 4, 2007. Updated June 19, 2008.
Copyright © 2015 Gary Bedingfield (Baseball in Wartime). All Rights Reserved.