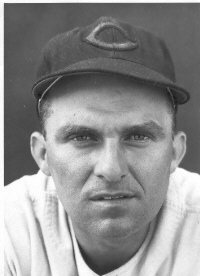 Claude E Corbitt was born on July 21, 1915 in Sunbury, North Carolina. An outstanding ball player at Duke University, Corbitt signed with the New York Yankees for $4,000 in 1937, and played for Palatka and Akron his rookie year.
In 1938, he was with Norfolk of the Piedmont League where he battled for the shortstop job with Phil Rizzuto before moving to Augusta of the South Atlantic League. Corbitt was back with Norfolk in 1939 and batted .338 and advanced to Milwaukee of the American Association in 1941, appearing in 136 games and batting .325.
Corbitt joined the Brooklyn Dodgers' organization in 1941 and played with Montreal of the International League where he batted .282 in 150 games.
Encuentra el mejor poker online en Argentina.
Corbitt appeared to be a serious challenger for the shortstop job which belonged to Pee Wee Reese at the time, but military service intervened on January 9, 1942. He enrolled with the Army at Raleigh, North Carolina and took basic infantry training at Camp Wheeler before transferring to the Army Air Force.
As an aviation cadet he was stationed at Maxwell Field in Montgomery, Alabama, where he earned his wings and commission before transferring to Selman Field in Monrow, Louisiana, the only complete navigation training station in the country. It was only at Selman that a cadet could get his entire training - pre-flight and advanced - and wind up with a commission and navigators wings without ever leaving the field.
Corbitt was discharged from service during the summer of 1945 and joined the Dodgers for two games in September, making a promising start at the plate with two hits in four at-bats.
With the return of Pee Wee Reese in the spring of 1946, Corbitt was sold to the Cincinnati Reds and played 82 games as a back-up to Eddie Miller, batting .248. In 1947 he played for Syracuse of the International League and was back with the Reds in 1948 for 87 games.
Corbitt was back with the Reds for 44 games in 1949, but spent the best part of the year and the following four seasons with Syracuse.
Claude Corbitt passed away on May 1, 1978 in Cincinnati, Ohio. He was 62.
Created April 13, 2008.