Go on, why not sponsor this page for $5.00 and have your own message appear in this space.


Click here for details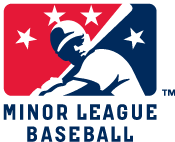 Richard Catalano
Date and Place of Birth: September 11, 1917 Wakefield, Massachusetts
Died: December 12, 2004 Florida
Baseball Experience: Minor League
Position: Second Base
Rank: Corporal
Military Unit: US Army
Area Served: European Theater of Operations

Richard A Catalano's minor league career had just got under way when military service called. Signed by the St Louis Cardinals in 1941, he played for the Washington Red Birds of the Penn State Association that year, and batted .261 in 107 games with seven home runs and 55 RBIs.

Catalano entered military service in Massachusetts on May 13, 1942 and arrived in England in September. Intensive training meant there was little time for baseball but he was selected for the All-Professional game against the USAAF at Wembley Stadium in 1943. "I got up to bat as a pinch hitter, and walked," Catalano recalls.

Catalano later saw action in France, at the Battle of the Bulge and in Germany before returning home in 1945. "When I left the service the St Louis Cardinals wanted me to go to spring training in Florida," he recalls. "But family responsibilities came first."

Catalano later lost an eye in an accident. "I still tried to play ball with local teams but I couldn't see the ball properly and it was too dangerous."

Richard Catalano worked in road construction until retiring in 1980. He passed away in Florida on December 12, 2004.
Created April 9, 2006. Updated June 19, 2008.
Copyright © 2008 Gary Bedingfield (Baseball in Wartime). All Rights Reserved.