Go on, why not sponsor this page for $5.00 and have your own message appear in this space.


Click here for details



World War II Hero of the Minor Leagues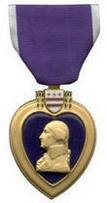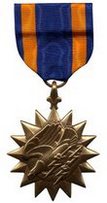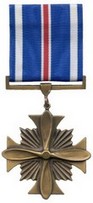 Bobby Byrne Jr


Date and Place of Birth: January 24, 1917 St Louis, Missouri
Died: April 10, 1993 Philadelphia, Pennsylvania
Baseball Experience: Minor League
Position: Outfield
Rank: Major
Military Unit: USAAF
Area Served: Mediterranean Theater of Operations
During his three seasons in Organized Baseball, young Bobby Byrne attracted little attention, for he was only an outfielder in the lower minors. Today, there is no man to whom baseball points with greater pride.
The Sporting News April 29, 1943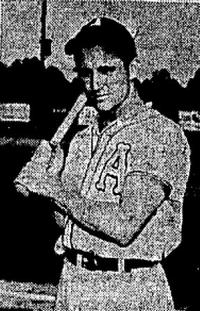 Robert J "Bobby" Byrne Jr was born on January 24, 1917 in St Louis, Missouri. The son of former major league third baseman, Bobby Byrne, he attended Our Lady of Lourdes grade school and went from there to Beaumont High School, where he played baseball and football.
Byrnes signed his first professional contract with Knoxville of the Southern Association in 1939 and was assigned to the Mount Airy Graniteers of the Bi-State League, the Waterloo Red Hawks of the Three-I League and the Ashland Colonels of the Mountain State League that year. He was with Ashland and Salem-Roanoke of the Kitty League in 1940, and batted .230 in 61 games with Ashland in 1941 before enlisting at Jefferson Barracks, Missouri on August 12.
Byrne served as an aviation cadet with the Army Air Corps and was assigned to Hemet, California and then Taft, California. He received his pilot's wings at Luke Field, Arizona on March 6, 1942. He was an instructor at Tallahassee, Florida, before going overseas in September 1942.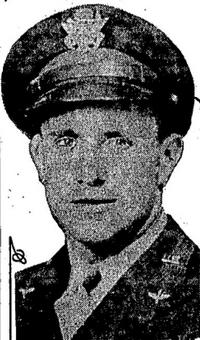 "I always figured Bobby would be a flier," Bobby Sr told The Sporting News on November 19, 1942. "When he was a boy he was always interested in planes. Later on, he put together miniature planes – the kind you bought in five and ten cent stores, and then assembled. I think he won a prize or two for building the best toy bombers. When the war came, it was only natural for Bobby to turn toward aviation."
Second Lieutenant Byrne arrived in Egypt with the 64th Fighter Squadron of the 57th Fighter Group in September 1942. "I'll get a Jerry for each one of you at home," he wrote in a letter received by his father on October 10, 1942.
On his first sortie flying a Curtis P-40 Warhawk protecting a fighter-bomber attack on enemy landing grounds at El Daba in Egypt, Byrne shot down a German Messerschmitt 109 fighter. Byrne later described to the Associated Press how he maneuvered against one German fighter for a burst from his guns, pulled away and saw three more below him, which he plunged into with guns blazing. He saw one burst into flames.
"It thrilled me to tears," his mother told The Sporting News, "when the newspapers called me early in the morning to tell me what Bobby had done in his first combat in Egypt. Of course, I've steeled myself to expect good news with the bad, but after all I'm a mother and when you've got your only two boys in the aviation service, it puts you a little on edge."
On January 12, 1943, Byrne was wounded during aerial combat. Shortly afterwards he received the Distinguished Flying Cross and Air Medal to accompany the Purple Heart.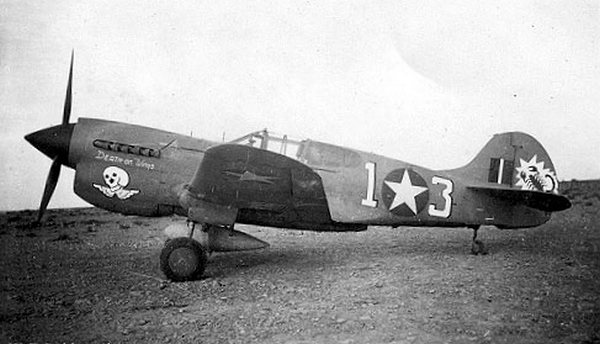 On April 18, 1943, Byrne shot down a further three enemy airplanes over Tunisia and added another two on April 26 to bring his tally to six and make him one of the leading aces in the Army Air Force at the time.
Promoted to the rank of captain, he returned home to the United States during the summer of 1943. On September 11, he married Miss Bonnie Dean at Kellogg Field, Michigan, and then took up an assignment as an instructor at an army air field in New York. He was later stationed in North Carolina and worked as a test pilot rising to the rank of major.
His younger brother, Bernie Byrne, also served with the Army Air Force in WWII, he was stationed in the Mediterranean and China-Burma-India Theaters as a fighter pilot and was credited with two enemy planes shot down.
Bobby Byrne passed away on April 10, 1993. He was 76 years old and is buried at Philadelphia Memorial Park in Pennsylvania.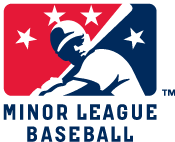 Created June 7, 2007. Updated June 19, 2008.
Copyright © 2008 Gary Bedingfield (Baseball in Wartime). All Rights Reserved.