Go on, why not sponsor this page for $5.00 and have your own message appear in this space.


Click here for details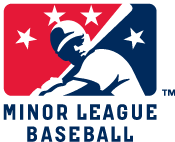 Albert Brusko
Date and Place of Birth: December 5, 1918 Youngstown, Ohio
Baseball Experience: Minor League
Position: Shortstop
Rank: Staff Sergeant
Military Unit: 5th General Hospital US Army
Area Served: European Theater of Operations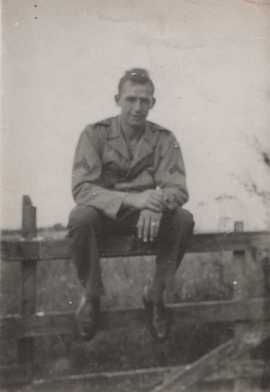 Albert Brusko was born on December 5, 1918 in Youngstown, Ohio. He attended Chaney High School where he played baseball, basketball and football. Brusko captained the school basketball team in his senior year, 1936, leading them to a city championship.
Brusko continued to play sports after high school. "I was voted MVP of a basketball tournament in 1938," he explains, "played basketball with a Jednota League team which won the national title in Pittsburgh, and played baseball with Scher Tailor which came runner up to winning the national NABF [National Amateur Baseball Federation] title.
"I also played softball with quite a few teams. In fact on Sundays I played softball in the morning and baseball in the afternoon and evening under lights."
Brusko signed a professional contract with the Brooklyn Dodgers in 1941 and reported to the Dayton Ducks in the Mid-Atlantic League. He played just two games and collected two hits in seven at-bats before being drafted by the Army on July 3, 1941.
Brusko took basic training at Camp Lee, Virginia and was then posted overseas in 1942. "I spent nine months in Northern Ireland prior to going to England," says Brusko, "where I was a gate guard at the 5th General Hospital in Salisbury."
Brusko did not get to play much baseball in England. "We never had a large enough area for baseball," he says, "but we played an awful lot of softball." He was, however, selected to play in the all-professional baseball game held at Wembley Stadium in London on August 3, 1943.
Brusko was later stationed in France where he guarded German prisoners of war, before returning home in November 1945. "I spent 45 months overseas during the war," Brusko explains, "and my baseball playing days were over when I got back. I went to work in a metal office furniture and retired from there in 1980."

Albert Brusko still lives in Youngstown with his wife, Madge, whom he met and married in England. He was elected to the Chaney High School Athletic Hall of Fame in 1994.
Thanks to Albert Brusko for help with his biography.
Created July 15, 2006. Updated June 19, 2008.
Copyright © 2008 Gary Bedingfield (Baseball in Wartime). All Rights Reserved.