Go on, why not sponsor this page for $5.00 and have your own message appear in this space.


Click here for details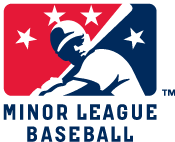 Walt Brickner
Date and Place of Birth: F
ebruary 4, 1920 Philadelphia, Pennsylvania
Died:
September 23, 2002 Apple Valley, California
Baseball Experience:
Minor League
Position:
Outfield-Pitcher
Rank:
Private
Military Unit:
US Army
Area Served:
European Theater of Operations
W
alter H "Walt" Brickner was born on February 4, 1920 in Philadelphia, Pennsylvania. He signed his first professional contract with Dover of the Eastern Shore League in 1939 and batted .272 in 41 games. He also made a couple of appearances on the mound as a knuckleball pitcher.

He joined Moultrie of the Georgia-Florida League in 1940 and had a strong year batting .318 with 53 RBIs. Brickner followed that with a .337 batting average in 1941 and drove in 82 runs. It was, however, his last season in baseball as he joined the Army on January 28, 1942.

Brickner was assigned to Camp Wheeler, Georgia where he played centerfield for the Camp Wheeler Spokes along with Senators' shortstop Cecil Travis. Private Brickner later served overseas in Europe and was taken prisoner by the Germans. He spent two years in a POW camp.

Upon his return, Brickner played for the Albany Senators of the Eastern League in 1945 batting .238. He was with Greenville of the Alabama State League in 1946 where he turned his hand to on-field managing before moving to the Idaho Falls Russetts of the Pioneer League. I
n September, while walking to town with two teammates, he collapsed and was taken to hospital where he remained unconscious for four hours. It was almost certainly due to the run-down condition he was in after serving as a POW.
Brickner recovered and continued to pursue a career in baseball playing for Las Vegas of the Sunset League, Roswell of the Longhorn League and ending his career with Tucson of the Southwest International League in 1951.
Walt Brickner passed away on
September 23, 2002 in Apple Valley, San Bernardino, California. He was 82.
Created January 24, 2008.
Copyright © 2013 Gary Bedingfield (Baseball in Wartime). All Rights Reserved.