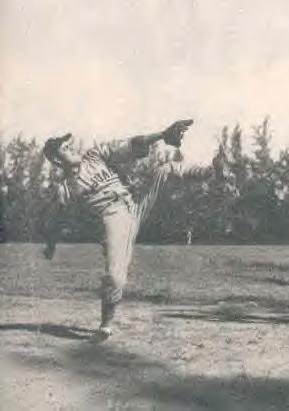 Hiram G "Hi" Bithorn was in Santurce, Puerto Rico on March 18, 1916. In 1935, he helped the Puerto Rican basketball team achieve a bronze medal in the Central American and Caribbean games, and signed with Norfolk of the Piedmont League in 1936, where he was 16-9 his rookie year. In 1937, he was almost unbeatable as he posted a 10-1 record with Norfolk and advanced to Binghamton of the Class A Eastern League.
Bithorn joined Oakland of the Pacific Coast League in 1939 and then played for Hollywood in the same league in 1940 and 1941. Bithorn became the first Puerto Rican major leaguer when he joined the Chicago Cubs in 1942, making his debut against the Cardinals on April 15. Bithorn finished the season with a 9-14 record and a respectable 3.68 ERA.
In 1943, Bithorn was 18-12 for the fifth-place Cubs with an outstanding 2.60 ERA. He led the National League with seven shutouts and his 18 wins was fourth best in the league.
On the verge of a seemingly outstanding career, Bithorn was inducted in the Navy on November 26, 1943, and served at San Juan Naval Air Station in Puerto Rico where he was player-manager of the baseball team. On March 22, 1944, he pitched in a 5-4 loss against the Santurce Crabbers before 8,000 fans in San Juan for the benefit of the Red Cross War Fund.
Bithorn was discharged from service on September 1, 1945. He pitched for San Juan in the Puerto Rican championships in February 1946, and injured his hand while covering home plate in a game against Mayaguez which meant he was late reporting to the Cubs in the spring.
Encuentra el mejor casino móvil en linea México.
Bithorn didn't have the magic when he returned. Suffering from arm problems and possibly a nervous breakdown, he was 6-5 in 1946, primarily as a reliever, and was sold to the Pirates in January 1947. Bithorn never played in Pittsburgh, however, as he was selected off waivers by the White Sox two months later. He made just two relief appearances for the White Sox, pitching an inning in each without allowing a run and earning a win. Bithorn was released to Hollywood later in the season and in turn was released by the Coast League club.
He underwent an operation in 1948 and was out of baseball all year but returned in 1949, attempting a comeback with Nashville and Oklahoma City. Quitting the game as a player after the 1949 season, Bithorn became an umpire and worked his first season in the Pioneer League in 1951.
On December 30, 1951, Bithorn was en route to visit his mother when he was shot and killed by a police officer in El Mante, Mexico. Bithorn had apparently been trying to sell his car when Corporal Ambrosio Castillo Cano of the El Mante police force questioned him. When Bithorn was unable to produce the required paperwork, Cano drove him to the police station, but on the way and altercation took place in the vehicle and Bithorn was shot in the stomach with a .45 caliber pistol. He was taken to the Ciudad Victoria hospital, which was 84 miles away, and died a few hours later.
Hi Bithorn was just 35 years old. His body was returned to Puerto Rico, where he was buried on January 13. The people of Puerto Rico honored him in 1962 by having the country's largest stadium named after him Estadio Hiram Bithorn.
Corporal Cano was indicted on January 10, 1952, and on October 1, sentenced to eight years in the state prison for Bithorn's homicide.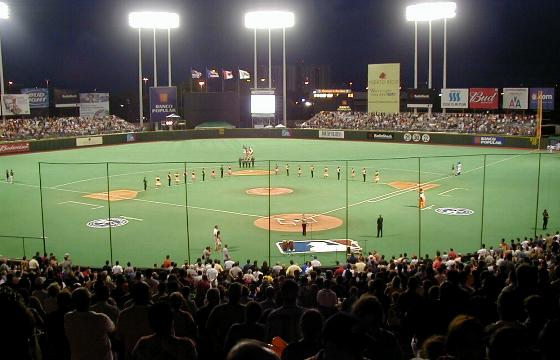 Created March 29, 2008.