Go on, why not sponsor this page for $5.00 and have your own message appear in this space.


Click here for details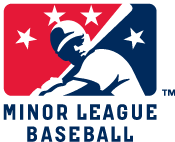 Louis Anschultz
Date and Place of Birth: Detroit, Michigan
Baseball Experience: Minor League
Position: Pitcher
Rank: Sergeant
Military Unit: Bomb Group USAAF
Area Served: European Theater of Operations
Louis Anschultz was born in Detroit, Michigan. A pitcher, he began his professional career with the Goldsboro Goldbugs of the Coastal Plain League in 1940. In 1941 he joined the Appleton Papermakers, a Cleveland Indians farm team in the Wisconsin State League, where he had a 1-0 record in two appearances, before entering military service.
Anschultz served with the Army Air Force and was based in England where he pitched for a Bomb Group team. In August 1943 he was selected to play with the Eighth Air Force All-Stars – a team of professionals who were led by former Senators' pitcher, Montie Weaver. The Eighth Air Force defeated a hand-selected team of Army professionals, 1-0, thanks to Bill Brech's outstanding no-hitter. The team then toured military bases throughout Britain playing a total of 29 exhibition games.
Anschultz returned to the Detroit area after the war and served as a detective with the local sheriff's department.
Created July 15, 2006. Updated June 20, 2008.
Copyright © 2009 Gary Bedingfield (Baseball in Wartime). All Rights Reserved.