Go on, why not sponsor this page for $5.00 and have your own message appear in this space.


Click here for details



World War II Hero of the Minor Leagues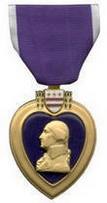 Victor Slobe
Date and Place of Birth: December 7, 1917
Died: September 24, 1987 Wadsworth, Illinois
Baseball Experience: Minor League
Position: Pitcher
Rank: Seaman First-Class
Military Unit: US Navy
Area Served: Mediterranean Theater of Operations
Victor Slobe signed a minor league contract with Wisconsin Rapids of the Wisconsin State League in 1940. He was 10-10 in 29 appearances his rookie year and had a 3.89 ERA. In 1941, with the same club, Slobe was 2-8 in 20 appearances and his ERA was 5.01.
Slobe entered military service with the Navy the following year. During the beach landings at Morocco in November 1942, Seaman First-Class Slobe was hit in right leg by shrapnel. He was again wounded in the back and hip when a fighter plane machine-gunned beach. He was one of 30 casualties taken aboard the transport ship, USS Joseph Hewes (AP-50), which was sunk the same day by a torpedo from a German U-Boat. Slobe was in the water 15 minutes before being rescued. He returned to the United States shortly afterwards and recuperated at Norfolk Naval Hospital,Virginia.
Victor Slobe never returned to professional baseball. He passed away on September 24, 1987 in Wadsworth, Illinois.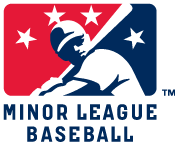 Created March 25, 2008.
Copyright © 2008 Gary Bedingfield (Baseball in Wartime). All Rights Reserved.