About Us
Click Here To Read Gary Bedingfield's Biography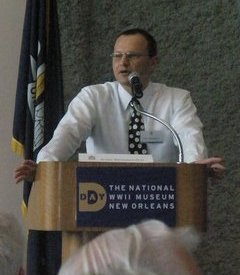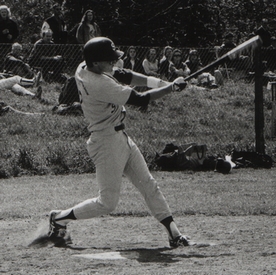 Hi! Welcome to my website - I hope you like what you've seen so far.

As you will have guessed by now my name is Gary Bedingfield. I live in Glasgow, Scotland and moved here four years ago from Enfield, north London.


Baseball during WWII has fascinated me for a long time - so much so that I've written a number of newspaper and magazine articles and a book on the subject.
This website is the beginning of a long project. The intention is to include ALL information on baseball relating to World War II. It's a pretty tall order and I doubt I'll see it completed in my lifetime but I'll certainly give it a go!
My intention with Baseball in Wartime is to make the site as interactive as possible. So I would love to hear from you. Tell me what you're interested in and why. I hope the website has what you're looking for, but if not I may well have the information stashed away in my extensive archives. If you're looking for information on something or someone in particular, email me the details and I'll do whatever I can to help.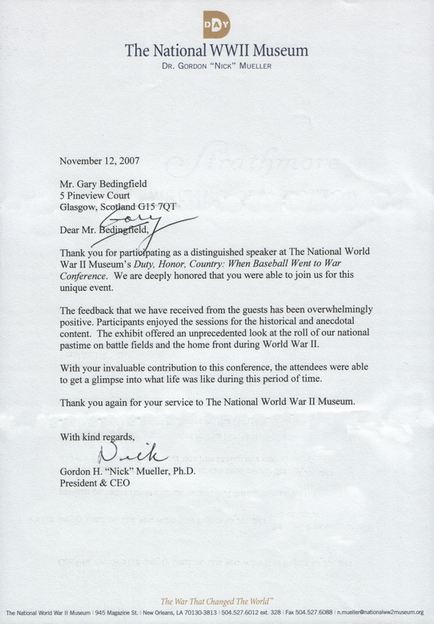 The letter I received from the National WWII Museum following the
Went Baseball Went to War conference in November 2007
This website is dedicated to a gentleman whose memory remains with me always - Forrest "Lefty" Brewer (1919-1944)