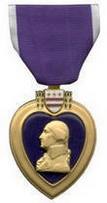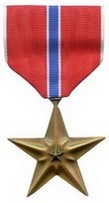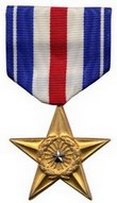 Bill Moisan
Date and Place of Birth: July 30, 1925 Bradford, Massachusetts
Baseball Experience: Major League
Position: Pitcher
Rank: Technician Fifth Grade
Military Unit: Company G, 398th Infantry Regiment, 100th Infantry Division US Army
Area Served: European Theater of Operations
William J "Bill" Moisan was born in Bradford, Massachusetts on July 30, 1925. He grew up in Newton, New Hampshire and entered military service with the Army on December 9, 1943.
Moisan was stationed at Fort Benning, Georgia, and then Fort Bragg, North Carolina, before going overseas with Company G of the 398th Infantry Regiment, 100th Infantry Division.
Technician Fifth Grade Moisan served in France in 1944, and was part of the Allied advance into Germany in early 1945, earning the Silver Star at Jagstfeld, Germany. He also received the Bronze Star and Purple Heart.
He was later captured by the Germans and as a Prisoner of War endured a 32-day forced march across Germany into Austria. Moisan suffered frozen feet and his weight dropped from 185 pounds to just 95 pounds.
When he was discharged in December 1945, his feet were so tender that he was unable to cope with the infield work required around first base, his normal position, but still wanted to pursue a career in professional baseball.
The bespectacled Moisan became a pitcher and signed with the Chicago Cubs in the spring of 1946. He was assigned to Lockport of the PONY League. Moisan, primarily a knuckleball pitcher, enjoyed a long career as a minor league hurler and was often called upon to pinch hit. He had great success with the Los Angeles Angels in the Pacific Coast League between 1951 and 1954 (he was 16-12 in 1952).
On September 17, 1953, Moisan made his major league debut with the Cubs. He pitched three games before the season was finished in his only taster at the major league level.
Moisan pitched in the minors until 1956. He remained involved with baseball, coaching teams near his home in New Hampshire for a number of years.
Created May 26, 2007. Updated August 22, 2008.
Copyright © 2008 Gary Bedingfield (Baseball in Wartime). All Rights Reserved.