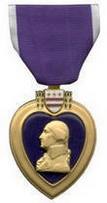 Ed Blake
Date and Place of Birth: December 23, 1925 East St Louis, Illinois
Baseball Experience: Major League
Position: Pitcher
Rank: Unknown
Military Unit: 40th Infantry Division US Army
Area Served: Pacific Theater of Operations
Major League Stats: Ed Blake on Baseball-Almanac
Edward J Blake was born in East St Louis, Illinois on December 23, 1925. The St Louis Cardinals showed a lot of interest in Blake at an early age and even had him pitch batting practice during the 1943 World Series when he was 17.

The following year – 1944 - he signed a professional contract with the Cardinals and spent the year with Columbus of the American Association, Allentown of the Interstate League and Mobile of the Southern Association.

After the season ended, Blake entered military service with the Army. "Since I had already played pro ball, everyone told me I'd be in the special services and not to worry about all the tests they give you," he recently told Wally Spiers of the Belleville News Democrat.

But he was soon on his way to the Pacific Theater with the 40th Infantry Division as an infantryman in the Philippines. "The next time I saw a ball and bat was when we overran an encampment [Japanese] and I found an old Mel Ott bat and a couple of balls," he said. "We used them to play catch."

Blake was wounded while in the Philippines and recovery took nine months, but he reported for spring training with the Cardinals in 1946. He was assigned to Columbus, where he opened the season with three straight losses. "I was really depressed," he said. "Then I won 13 straight."

The young right-hander finished the season with a 16-8 record and a 3.51 earned run average. He remained with Columbus in 1947, moving up to Rochester of the International League in 1948. Blake was traded to the Cincinnati Reds in 1949 and spent the next two years with Syracuse of the International League.

He finally made it to the major leagues in 1951, making his debut as a relief pitcher against the Philadelphia Phillies on May 1. Blake made two more appearances with the Reds that year before finishing the season with Columbus of the American Association.

In 1952, Blake made a further two relief appearances for the Reds while playing most of the year with Milwaukee of the American Association. He was back for another single relief appearance for the Reds in 1953 and was 14-7 with Indianapolis of the American Association.

Blake was purchased by Toronto of the International League in 1954. Over the next three seasons he was 15-9, 17-13 and 17-11, and was drafted by the Kansas City Athletics.

After an absence of three years, Blake was back in the major leagues and made two relief appearances for the A's. He continued to pitch in the minor leagues until 1959 with Toronto and Houston.

Ed Blake lives in Belleville, Illinois.

Thanks to

Wally Spiers of the Belleville News Democrat for help with this biography.

Created January 10, 2008.

Copyright © 2015 Gary Bedingfield (Baseball in Wartime). All Rights Reserved.