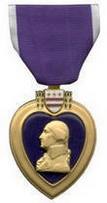 John Andre
Date and Place of Birth: January 3, 1923 Brockton, Massachusetts
Died: November 25, 1976 Centerville, Massachusetts
Baseball Experience: Major League
Position: Pitcher
Rank: Private First Class
Military Unit: Signal Corps US Army
Area Served: Pacific Theater of Operations
Major League Stats: John Andre on Baseball-Almanac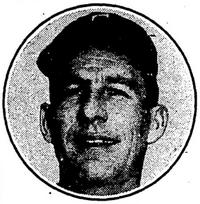 John E Andre was born on January 3, 1923 in Brockton, Massachusetts. With schoolboy friend, Rocky Marciano – future World Heavyweight Champion – as catcher, Andre pitched for the Brockton Catholic Youth Organization (CYO) team which won the New England sandlot championship. When NEA Sports Editor, Harry Grayson, asked Andre on March 23, 1955, what kind of catcher Marciano was, he replied: "A real good one. He would rather play baseball than fight, I'll tell you that. He was big, rough and tough, just the way he is now, and he could hit and throw."
Andre was 17 when he entered military service with the Signal Corps on June 4, 1941. He was stationed in Hawaii and was working in a communication system during the Japanese attack on Pearl Harbor. Private First Class Andre was blown off a telephone pole during the attack, suffering ahead wound and earning the Purple Heart.
Andre remained in Hawaii for much of the war and played for the Wanderers in the Hawaii Baseball League against Joe DiMaggio's 7th Air Force and the Navy Submarine Base.
In 1945, he was the radio operator on a Consolidated B-24 Liberator that was attacked by a Japanese fighter plane as 22 men were returning from Saipan to Hawaii. The Liberator had to ditch in the Ocean, and the men were picked up by a submarine after floating on a life raft.
Andre was in the Air Force in the Pacific in 1945 and after being released from the service the next year pursued his baseball plans.
In 1946, Andre and Marciano went to a Chicago Cubs' tryout camp in North Carolina, but neither player was signed. Marciano gave up baseball after injuring his throwing arm but Andre continued to play and was signed later that year by the New York Giants. He played with the Trenton Giants of the Class B Interstate League for the remainder of the season.
In 1947, he won 15 games for the Seaford Eagles in the Class D Eastern Shore League, and followed that with 21 wins for the Eagles in 1948, leading the league in strikeouts. In 1949 Andre pitched for the Rehoboth Beach Sea Hawks of the Eastern Shore League and again led the circuit in strikeouts. He was with the Granby Red Sox in the Class C Provincial League in 1950 and 1951, and his 20 wins in 1951 saw him promoted to the Austin Pioneers of the Class B Big State League for 1952. Andre won a total of 28 games that year, 25 in the regular season and three in the playoffs.
He joined the Shreveport Sports of the Class AA Texas League in 1953 and was 21-9 with a 3.04 ERA in 1954, guiding the Sports to the Texas League pennant.
On April 16, 1955, John Andre – 32 years old - made his major league debut with the Chicago Cubs. He appeared in 22 games during the season and finished with an ERA of 5.04. "Johnny stuck to what he wanted until he made good," Marciano told Harry Grayson.
Andre returned to the minors in 1956, playing for Los Angeles, Tulsa and Des Moines, and retired at the end of the season. He played for Minot in the semi-pro Mandak League in 1957 before arm problems ended his playing career altogether.
John Andre passed away on November 25, 1976 in Centerville, Massachusetts. He was 53 years old.
Created July 27, 2007.
Copyright © 2015 Gary Bedingfield (Baseball in Wartime). All Rights Reserved.