Go on, why not sponsor this page for $5.00 and have your own message appear in this space.


Click here for details



Those Who Died That Others Might Be Free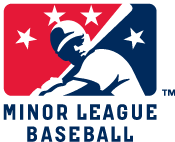 Fred Swift
Date and Place of Birth: 1917 Norristown, Pennsylvania
Date and Place of Death: April 23, 1944 Blanco, Texas
Baseball Experience: Minor League
Position: Pitcher
Rank: Aviation Cadet
Military Unit: USAAF
Area Served: United States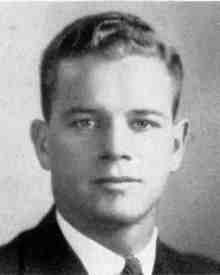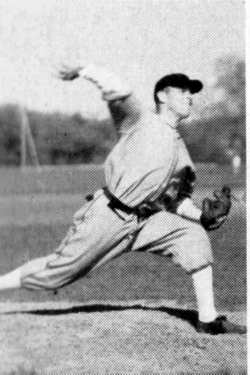 Fredric W "Fred" Swift was born in Norristown, Pennsylvania in 1917. One of nine children, he was an excellent high school pitcher and later hurled for Ursinus College of Collegeville, Pennsylvania where he studied accounting. The 1940 Ursinus yearbook stated that Swift was "fair, considerate, quiet and serious; yet, he has always been pleasant and good-natured."
The young hurler pitched for the Springfield Greys during the summer months and enjoyed hunting and fishing at his farm in Cedar, Pennsylvania during the off-season. He signed with the Philadelphia Phillies after graduating in 1940, playing at Moultrie, Martinsville and Allenstown. Swift entered military service on March 31, 1942 and was stationed at San Marcos Field, Texas where he was an aviation cadet with the Army Air Force.
On April 23, 1944, Swift and two other aviation cadets were on a routine flight in a Beechcraft AT-7 Navigator that crashed west of Blanco, Texas. It was not until May 2, that the wreckage was found.
Aviation Cadet Swift had been engaged to Marjorie Mortimer. They had planned to marry when he received his commission at the end of May.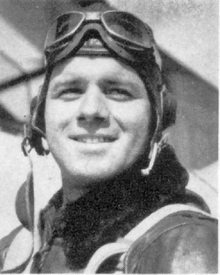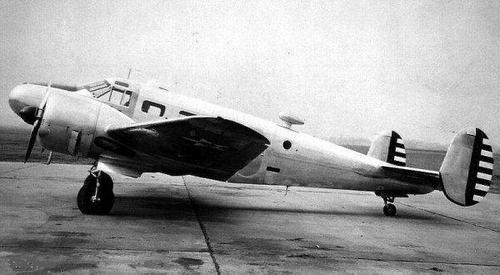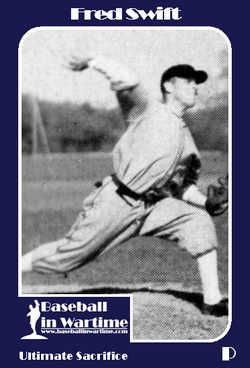 Thanks to Davis O Barker, Carolyn Weigel at Myrin Library, Ursinus College and Loretta Righter at Montgomery County-Norristown Public Library for help with this biography.
Added September 23, 2006. Updated November 20, 2006.
Copyright © 2007 Gary Bedingfield (Baseball in Wartime). All Rights Reserved.