Go on, why not sponsor this page for $5.00 and have your own message appear in this space.


Click here for details



Those Who Died That Others Might Be Free
World War II Hero of the Minor Leagues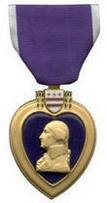 Sylvester Sturges
Date and Place of Birth: 1919 New York, New York
Date and Place of Death: June 7, 1944 Sebeville, France
Baseball Experience: Minor League
Position: Outfield
Rank: Second Lieutenant
Military Unit: 32nd Troop Carrier Squadron, 314th Troop Carrier Group USAAF
Area Served: European Theater of Operations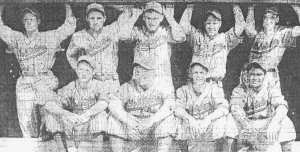 1941 Goldsboro Goldbugs.
Sturges is back row, second from left
Sylvester H Sturges was born in New York City in 1919. He signed with Americus of the Georgia-Florida League in 1939, and was with the Goldsboro Goldbugs of the Coastal Plain League in 1941.
Sturges entered military service on October 15, 1941 and trained as a pilot with the Army Air Force. On June 7, 1944 - D-Day Plus 1, Second Lieutenant Sturges was co-piloting a Douglas C-47 from Saltby Airfield in Leicestershire, England to France as part of the resupply mission - codename FREEPORT. The plane crash landed about one mile northeast of Sebeville in France. With the exception of the tail assembly, the plane was burned. Sturges, along with the pilot Second Lieutenant George Risley, crew chief Staff Sergeant Howard Flisrand and radio-operator Corporal Andrew Barraco all lost their lives.

Sylvester Sturges was buried at a temporary cemetery at Ste Mere Eglise in Normandy, France. His body was later moved to the Long Island National Cemetery in New York.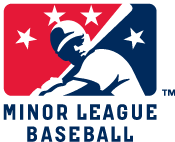 Thanks to Dave Berry, Pathfinder Historian at www.pathfinderhistoricalconsultants.com
Added November 21, 2006. Updated January 3, 2007.
Copyright © 2007 Gary Bedingfield (Baseball in Wartime). All Rights Reserved.