Go on, why not sponsor this page for $5.00 and have your own message appear in this space.


Click here for details



Those Who Died That Others Might Be Free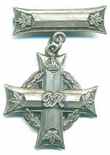 Don Stewart
Date and Place of Birth: 1906 Vancouver, British Columbia, Canada
Date and Place of Death: March 13, 1941 Clydebank, Scotland
Baseball Experience: Minor League
Position: Outfield/Umpire
Rank: Private
Military Unit: Calgary Highlanders, Canadian Army
Area Served: European Theater of Operations
Don Stewart was an excellent semi-pro player who got a "cup of coffee" in the Pacific Coast League. He would become a casualty of the most intense German bombing raid on Scotland.
Donald A "Don" Stewart was born in Vancouver, British Columbia in 1906. He was the nephew of Babe Esplen - a legendary pitcher in the area - and a well-known semi-pro player in his own right. Stewart played the outfield with BC Telephone in 1934 and was with Home Gas in 1935.
In 1938, Stewart was briefly with the Seattle Rainiers of the Pacific Coast League although he was 32 at the time.
In 1939 he joined the Western International League as an umpire and continued in that role the following year.
Stewart enlisted with the armed forces after the 1940 season. He served with the Calgary Highlanders and in September 1940 he left his wife, Ruth Hosarth Stewart, to serve overseas. Private Stewart was stationed near Glasgow when the German Luftwaffe conducted their only sustained air raid on Scotland. The area of Clydebank was chosen because it was the center of shipbuilding and munitions. The Clydebank Blitz, as it became known, killed over 500 people on March 13 and 14. Don Stewart was a fatal casualty on the first day.
Don Stewart is buried at the Glasgow Western Necropolis.
Epilogue
Because Donald Stewart's death occurred in Glasgow my curiosity naturally got the better of me. I wanted to find his gravesite. See if it was tended by anyone. See if anyone in Glasgow remembered him.
The Canadian Virtual War Memorial identified the location of Stewart's grave at the Glasgow Western Necropolis, so off I set with my children on a recent sunny afternoon for a visit.
Together we searched the vast cemetery, weaving in and out of endless rows of headstones in a hunt for Donald Stewart – former ballplayer. An hour of searching proved fruitless other than my children learning how to identify a military headstone from 50 yards.
Upon rechecking the Canadian Virtual War Memorial website, I discovered that an exact plot location is provided. Section P, Grave 2344. So, off we went again the following day with this new information in hand. We were kindly escorted directly to the exact plot location, but upon arrival I felt sure there had to be some mistake. The headstone we were looking at was not a military headstone and had been uprooted by a bush. It lay on the grass in a sorrowful state.
We carefully lifted the headstone and wiped away the decades of dirt to find an unfamiliar name. The headstone named Catherine Macrae as the person who had been buried in Section P, Grave 2344 on January 28, 1922. Nineteen years before Stewart's death.
Back home we went empty handed, believing there must be some mistake. I telephoned the Cemeteries & Crematoria Registrar with my dilemma and spoke to an extremely helpful lady who finally put the pieces into place. Donald Stewart is buried at Section P, Grave 2344 even though his name does not appear there on the headstone. It seems that he was interred in a family plot. I do not know the relationship between Donald Stewart and Catherine Macrae – perhaps she was a grandmother or an aunt. The name "Stewart" is certainly a Scottish surname and I am sure his family would have ancestral roots here. At this point I am surmising that after Donald Stewart's tragic death, his Scottish relatives offered to have him buried in the family plot in the Western Necropolis. Why his name was not added to the headstone I do not know.
I do have one further lead to follow up before this trail comes to an end. The Cemeteries & Crematoria Registrar provided me with a name and address of the person who owns the plot – a Mr McLeod. Maybe he can shed light on the matter.
The inscription on Donald Stewart and Catherine Macrae's resting place reads as follows:
"The souls of the righteous are in the hand of God and there shall no sorrow tough them. They are at peace."
| | |
| --- | --- |
| | |
| Don Stewart's resting place in Glasgow, Scotland | My kids, Jack and Mollie at Don Stewart's grave. |
Thanks to Vancouver baseball historian, Bud Kerr and the Literature & Social Science Department of the Vancouver Public Library for help with this biography.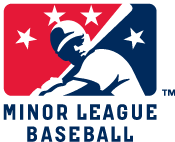 Added August 20, 2006. Updated April 3, 2007.
Copyright © 2007 Gary Bedingfield (Baseball in Wartime). All Rights Reserved.