Go on, why not sponsor this page for $5.00 and have your own message appear in this space.


Click here for details



Those Who Died That Others Might Be Free
First Player on a Major League Roster to Enter Military Service in WWII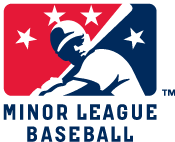 Gene Stack
Date and Place of Birth: 1916 Saginaw, Michigan
Date and Place of Death: June 26, 1942 Michigan City, Indiana
Baseball Experience: Minor League
Position: Pitcher
Rank: Corporal
Military Unit: US Army
Area Served: United States
Stackie, who was a smiling youngster with a world of promise became not only the first major leaguer to be drafted but also the first to die in service.
Francis Sargent, Lowell Sun July 7, 1942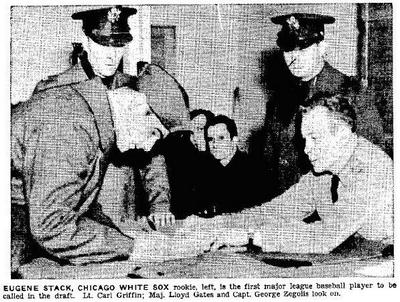 Eugene Stack was born in Saginaw, Michigan in 1916. He signed a professional contract with the Lubbock Hubbers of the West Texas-New Mexico League in 1940 and had little short of a sensational rookie season. Stack won 19 games, losing 11 and struck out 238 batters in 146 innings. While at Lubbock, Stack met Miss Burchette Ellison. They later became engaged and planned to marry.
"I was 13 that summer," recalls Bill Cope of Lubbock. "We had a sandlot baseball league of four or five teams and played on a field across from the old Texas Tech gymnasium. Somehow, Gene Stack and another Hubber, Steve Sakas, learned about the games and started coming there some afternoons when they were in town and watched and encouraged us and gave us some pointers. We thought this was great because these were real professionals and our idols and we were at the ball park for just about every Hubbers' game."
Chicago White Sox manager, Jimmy Dykes, sang the youngster's praises and announced in December 1940 that he was inviting Stack to join the Chicago team at their Pasadena, California training camp the following spring. But at the end of December 1940, Stack received his draft notice from the Army and was ordered to report to Fort Custer at Battle Creek, Michigan on January 7, 1941.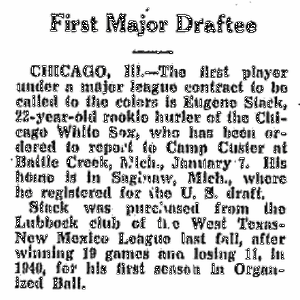 The Sporting News January 2, 1941
To the professional baseball world it may have seemed that the young hurler had swapped flannels for khakis but he still found time to play. Stack became a mainstay of the Fort Custer Reception Center baseball team, with a line-up that included the Tigers' Hank Greenberg, and minor leaguers Bob Ogle, Truman Connell and Jack Egan. The team was coached by Captain George Zegolis, former Wayne University player. Fort Custer won the national amateur championship of the American Baseball Congress on September 29, 1941 with a 3-2 win over Charlotte, North Carolina. It was the last time the amateur world series was held until after the war.
The young pitcher continued to hurl for Camp Custer in 1942 and on Friday, June 26, the team traveled to Michigan City, Indiana for a evening game against the Michigan City Cubs. Stack allowed eight hits that night and was beaten 5 to 2.
Returning to camp that night, the team stopped at the Gingham Inn on the outskirts of Michigan City. Stack got up, put a coin in the juke box and returned to his table. Suddenly, he slumped to the floor. It was believed he had suffered a heart attack and the 24-year-old pitcher was dead. An autopsy later revealed that Stack had actually died from pneumonia.
"I have wondered over the years about many of those Hubbers' players and Gene Stack is one that often comes to mind," says Bill Cope.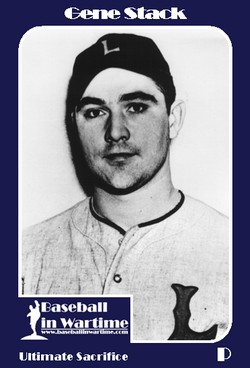 Thanks to Bill Cope of Lubbock, Texas for help with this biography.
Added August 18, 2006. Updated May 15, 2008.
Copyright © 2007 Gary Bedingfield (Baseball in Wartime). All Rights Reserved.