Go on, why not sponsor this page for $35.00 and have your own message appear in this space.


Click here for details



Those Who Died That Others Might Be Free
World War II Hero of the Minor Leagues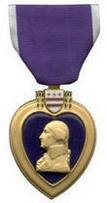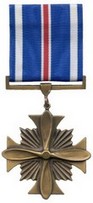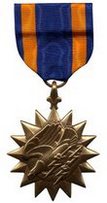 Marshall Sneed
Date and Place of Birth: July 22, 1915 Piggott, Arkansas
Date and Place of Death: February 22, 1943 Bay of Gabes, Tunisia
Baseball Experience: Minor League
Position: Outfield
Rank: Captain
Military Unit: 65th Fighter Squadron, 57th Fighter Group, USAAF
Area Served: Mediterranean Theater of Operations
"It is said that the 57th Fighter Group was full of 'unforgettable characters' and he was one of them."
Major General Arthur G Salisbury, commanding officer 57th Fighter Group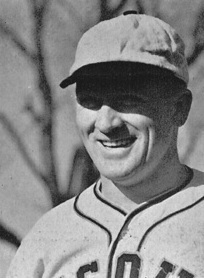 Marshall M Sneed was born on July 22, 1915 in Piggott, Arkansas. The son of a local attorney, Sneed attended Piggott High School where he captained the baseball, track, football and basketball teams.
After graduating from high school the Arkansan attended the University of Missouri, where he started out in the College of Arts and Science. The following year, 1937, Sneed switched to Agriculture. In sports he played the outfield on the baseball team and was a halfback in football.
Sneed dropped football in his junior year but lettered in baseball, and captained the Tigers his senior year. Carl Miles, who briefly pitched for the Philadelphia Athletics in 1940 was also on the Missouri team that was Big-Six champions in 1937 and 1938.
Sneed received a Bachelor of Science degree in agriculture from the University of Missouri and signed a professional baseball contract with the St Louis Browns in July 1939. He was assigned to the Topeka Owls in the Western Association and spent the remainder of the season there. In 1940, Sneed was with the Paragould Browns of the Northeast Arkansas League.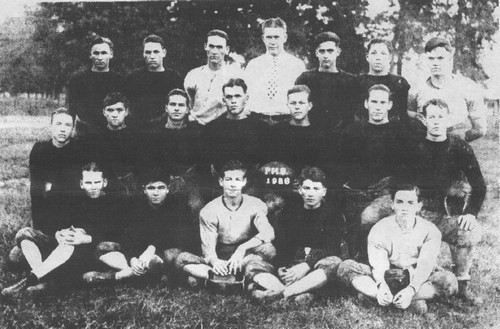 Piggott High School football team 1928 (Sneed is front row, second from right)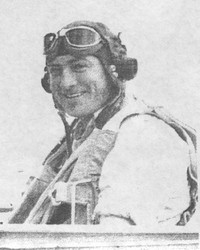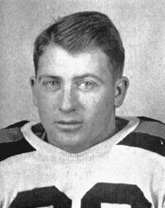 A promising athletic career was cut short when he entered military service on February 8, 1941. He trained as a fighter pilot with the Army Air Corps and soon earned his pilot's wings.
Captain Sneed was assigned to the 65th Fighter Squadron, 57th Fighter Group based at Windsor Locks Army Air Base in Connecticut. He was assigned to overseas duties in the Mediterranean Theater as a flight commander in July 1942. Flying Curtis P40 Warhawks against Rommel's Afrika Korps, the Fighting Cocks squadron were based in Libya at the end of 1942. On January 20, 1943, Sneed shot down an enemy plane over the North African desert.
Sneed was a very popular member of the Fighting Cocks. "His name became 'Mortimer Snerd,'" wrote the 57th Fighter Group's commanding officer, Major General Arthur G Salisbury, "and while he had many notable accomplishments, one of the most well known were his composing of many verses to the song 'Uncle Bud' which was the unofficial fighting song of the 65th Fighter Squadron."
On February 22, 1943, after seven months of overseas duty, Captain Sneed was shot down and killed in the Bay of Gabes, Tunisia, while attacking German forces in their flight to escape from Africa.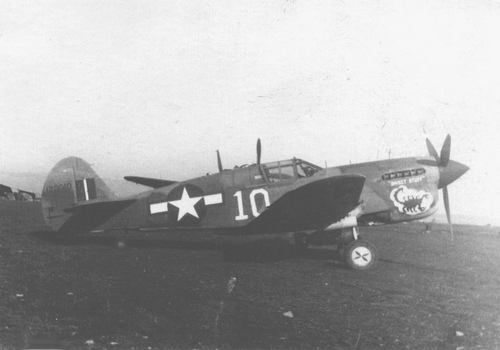 "I can only remember seeing Marshall one time," recalls his nephew, Thomas Sneed. "It was in April 1942 when he was home on leave just prior to going overseas. I was six years old at the time. I am proud of his service and regret that I really never knew him."
"[Sneed] was a fine flight commander," wrote Major General Salisbury, "a daring leader, and one who did as much as anyone else in the organization to keep the morale at a very high level."
Captain Marshall Sneed was awarded the Distinguished Flying Cross, Air Medal, Silver Star and Purple Heart. He is buried at the North African American Cemetery in Carthage, Tunisia. He has a head stone in the Piggott, Arkansas, Cemetery in his memory, next to his mother and father.
Thanks to Thomas Sneed, and Gary Cox at the University Archives, University of Missouri-Columbia.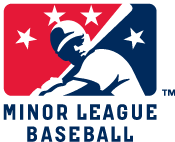 Added August 15, 2006.
Copyright © 2007 Gary Bedingfield (Baseball in Wartime). All Rights Reserved.