Go on, why not sponsor this page for $5.00 and have your own message appear in this space.


Click here for details



Those Who Died That Others Might Be Free
World War II Hero of the Minor Leagues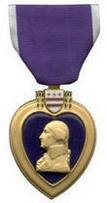 Norman Smith
Date and Place of Birth: August 22, 1916 Carnegie, Georgia
Date and Place of Death: August 9, 1942 Pacific
Baseball Experience: Minor League
Position: Pitcher
Rank: Ensign
Military Unit: US Navy
Area Served: Pacific Theater of Operations
Norman Smith was an outstanding college pitcher who was working his way up the minor league system when military service beckoned in 1941. Within a year the Georgian right-hander was dead.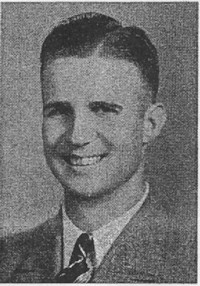 Norman Keene Smith was born in Carnegie, Georgia on August 22, 1916. He grew up in nearby Edison, where he attended high school and first showed his baseball skills as a pitcher. Following high school graduation, Smith attended Norman Park Junior College in 1934 and 1935. During those two seasons Norman Park were Georgia Junior College league champions, with Smith posting records of 6-1 in 1934 and 7-2 in 1935 with two one-hitters in the latter year.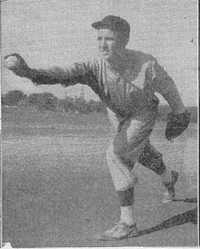 Smith transferred to Mercer University in the fall of 1935 as a pre-law student. He suffered a broken right arm that Christmas but was fully fit to try out for the baseball team in the spring of 1936. In his first exhibition game for the Mercer Ramblers, against former Yankees' pitcher Cy Moore and the Elberton Athletic Club, Smith hurled an impressive two-hitter with 16 strike outs in the 5-0 win.
Smith was a natural athlete, and in addition to pitching for Mercer he hurled during the summer months with East Griffin of the Middle Georgia Textile League. He also tried his hand at cross-country while at Mercer - something he had not done before - and was so impressive he was made captain of the team.
Smith graduated from Mercer University on June 6, 1938 and pursued a career in professional baseball. He pitched in the minors until entering military service in 1941.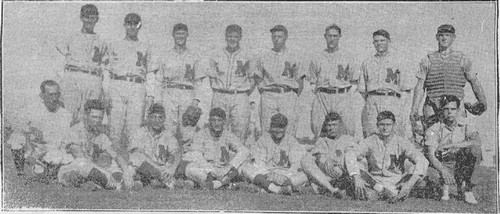 Ensign Smith served with the US Navy in the Pacific. He was killed in action on August 9, 1942. Norman Smith's body was never recovered but a plaque was placed in Mars Hill Cemetery in Edison, Georgia.
On January 14, 1947, a memorial plaque was unveiled at Mercer University in honor of the 44 Mercer boys who lost their lives in WWII.
Thanks to Laura Botts, Head of Special Collections at Mercer University Jack Tarver Library for help with this biography.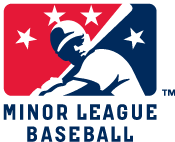 Added August 13, 2006.
Copyright © 2007 Gary Bedingfield (Baseball in Wartime). All Rights Reserved.