Go on, why not sponsor this page for $5.00 and have your own message appear in this space.


Click here for details



Those Who Died That Others Might Be Free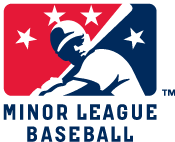 Marcel Serventi
Date and Place of Birth: 1916 Oakland, California
Date and Place of Death: July 5, 1941 Oakland, California
Baseball Experience: Minor League
Position: Pitcher
Rank: Private First Class
Military Unit: US Army
Area Served: United States
Baseball had been Marcel Serventi's life. He'd had a chance to pitch in the Pacific Coast League and now he was proudly serving his country in the uniform of the United States Army.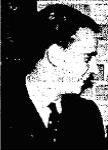 Marcel L "Major" Serventi was born in Oakland, California in 1916. He was an excellent high school athlete participating in all sports but shone as a pitcher.
In 1932 Serventi was with Post No 5 in the bay area American Legion Junior baseball championships. "Marcel Serventi, number one pitcher for the Post 5 squad," wrote the Oakland Tribune on July 14, 1932, "has pitched all or part of each of the nine games his team has won, getting credit for seven victories."
At the age of 18, Serventi was pitching for the E Bercovich & Son semi-pro team in the East Bay Summer League. The youngster was creating a great deal of local interest. "Marcel Serventi dished up some classy pitching as he hurled E Bercovich & Son to an 8-to-0 win over Al's Cigars," proclaimed the Oakland Tribune on May 29, 1934. "He allowed only three hits and fanned eight, and there is talk now of manager Harry Bercovich using him as the starting pitcher in all of the remaining games in the tourney."
One team playing particularly close attention was the Pacific Coast League's Oakland Oaks. In June 1934, they signed Serventi to join the team the following spring.
Serventi pitched for the Oaks during spring training and was farmed out for the season. He was back with the Oaks in 1936 and although he got off to a slow start he finished strong with an impressive 7 to 3 win over Sacramento in September. That game also set an unusual record. Serventi "set up a record that had old-time fans still scratching their heads," wrote the Oakland Tribune. Not a single put-out or assist was registered by the three Oakland outfielders - all outs were recorded by the six players on the infield.
Serventi was with the Oaks at the beginning of 1937 - making 17 appearances but in June he was released to Wenatchee of the Western International League. Seattle picked up the young pitcher a week later and he remained with the Rainiers in 1938 and posted a 2-4 won-loss record. The Oaks gave the local boy another trial in the spring of 1939 but he was unable to gain a spot on the roster and played with the Spokane Indians in the Western International League. Serventi continued to make a name for himself in unusual ways - that season he pitched and won three games for the Indians in as many days. Serventi won a Friday night contest, then relieved in both the afternoon and night games of the following Sunday, being credited with both triumphs. He was still with Spokane in 1940 and was 16-10.
Serventi entered military service on February 1, 1941. He was stationed at Fort Ord, California, and traveled each Sunday to Oakland to play with the semi-pro Ben's Golden Glow team.
Marcel Serventi had the makings of an excellent soldier. He was 24 years old, quickly rose to the rank of private first class and was well on his way to becoming a corporal.
On July 4, 1941, Private First Class Serventi was returning to Fort Ord from Oakland when his car smashed into a power pole. He suffered severe injuries and died the following day.
"The story of Serventi's death rated only a couple paragraphs on the bottom of a sports page," eulogized the Oakland Tribune sports editor, Art Cohn, on July 9, 1941. "But to us, his friends, we want to think of him as a champion who didn't quite make the grade, a swell fellow who if he didn't make a name in baseball left one as a soldier."
Thanks to the Amateur Athletic Foundation of Los Angeles for help with this biography.
Added August 23, 2006. Updated October 11, 2006.
Copyright © 2007 Gary Bedingfield (Baseball in Wartime). All Rights Reserved.