Go on, why not sponsor this page for $5.00 and have your own message appear in this space.


Click here for details



Those Who Died That Others Might Be Free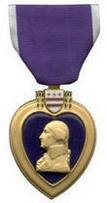 Charles Schaube
Date and Place of Birth: 1917 Caroline County, Maryland
Date and Place of Death: April 16, 1945 Germany
Baseball Experience: Semi-Pro
Position: Outfield
Rank: Private First Class
Military Unit: 323rd Field Artillery Battalion, 83rd Infantry Division US Army
Area Served: European Theater of Operations
Charles H Schaube was born in Caroline County, Maryland in 1920. An outstanding young outfielder, Schaube had a tryout with the Dover Orioles of the Eastern Shore League in 1937. He went on to play semi-pro baseball with Goldsboro, Greensboro and Denton. Over three seasons with the Denton club – 1940 to 1942 – his batting average was around .300.
Schaube was working at Goldsboro Farms in North Carolina when he entered service with the Army on October 15, 1942. He trained at Camp Lee in Virginia, Camp Atterbury in Indiana and Camp Breckenridge in Kentucky.
Private First Class Schaube served in Europe with the 323rd Field Artillery Battalion of the 83rd Infantry Division. He was killed in action in Germany on April 16, 1945 – just three weeks before Germany surrendered.
Charles Schaube is buried at the Netherlands American Cemetery in Margraten.
Added June 9, 2007. Updated June 9, 2010
Copyright © 2010 Gary Bedingfield (Baseball in Wartime). All Rights Reserved.