Go on, why not sponsor this page for $5.00 and have your own message appear in this space.


Click here for details



Those Who Died That Others Might Be Free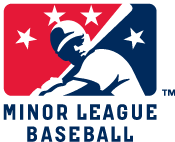 Pete Rehkamp

Date and Place of Birth: 1919 Covington, Kentucky
Date and Place of Death: September 9, 1942, Mount Clemens, Michigan
Baseball Experience: Minor League
Position: Pitcher
Rank: Private
Military Unit: USAAF
Area Served: United States

Pete Rehkamp was a promising young minor league pitcher with a no-hitter under his belt. But a catastrophic accident brought an abrupt end to the young airman's life.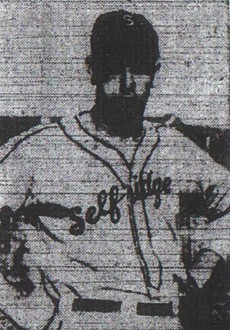 Charles J "Pete" Rehkamp was born in Covington, Kentucky in 1916. The Rehkamp's were a large family - Charles had three brothers and five sisters - and he was a well-known semi-pro player in the local area.

Rehkamp signed a minor league contract in 1938. He was a promising young pitcher and threw a no-hitter in the South Atlantic League in 1940 for the Lenoir Reds against Shelby. 1 He was purchased by Toronto of the International League at the end of 1941 but military service beckoned and Private Rehkamp served with the 859th Signal Corps at Selfridge Field in Michigan. Pitching for the Selfridge Field Flyers, Rehkamp had a superb record winning 16 of his 19 mound starts. 2

On August 16, 1942, Rehkamp put in a particularly fine performance, hurling the Flyers to a 9-1 win against the Northern Kentucky All-Stars. 3 The Flyers' 7-5 win over the East Side Coals of Detroit on September 5 was to be his last game for the Selfridge Field team.4

On Sunday, September 6, 1942, Rehkamp, John White - captain of the Flyers' baseball team and Wayne Brown - who had only enlisted two days earlier, took a three-day furlough to visit Brown's parents in Atlanta, Michigan. Rehkamp drove the 250-mile journey, and he and White both played in a ball game on Tuesday while in Atlanta.

The three men began the journey back to Selfridge Field on the evening of Tuesday September 8. At around 4.50am Wednesday morning Rehkamp was driving along Hall Road north of Mount Clemens, just three miles from Selfridge Field, when he collided with an 80-car Grand Trunk Railroad freight train at the railroad intersection. Two box cars carrying lumber were derailed, ran for 300-feet and turned over in a ditch. The automobile that Rehkamp, White and Brown were traveling in was demolished. 5

Rehkamp was dead on admittance to the Base hospital at Selfridge Field, Brown was seriously injured but miraculously White suffered only minor injuries. 6

Railroad workmen labored until 11.30am to clear the tracks of wreckage and Sheriff Jacob F Theut termed the crossing "one of the most dangerous in the state." He pointed out that no warning lights protected motorists and that the accident was one of a series in recent years at the crossing. 7

Pete Rehkamp's funeral took place on Friday September 11, 1942. Requiem High Mass was sung at St Augustine Church in his hometown of Covington and he was buried at Mother of God cemetery.8

-------------------
Notes

1 Official Baseball Record Book 1943
2 Daily Monitor-Leader, September 9, 1942
3 Kentucky Post, September 10, 1942
4 Selfridge Field News, September 10, 1942
5 Daily Monitor-Leader, September 9, 1942
6 ibid
7 ibid
8 Kentucky Times Star, September 10, 1942
Thanks to Lt Col Louis J Nigro at the Selfridge Military Air Museum and Deborah J Larsen at Mount Clemens Public Library for help with this biography.
Added July 10, 2006.
Copyright © 2007 Gary Bedingfield (Baseball in Wartime). All Rights Reserved.