Go on, why not sponsor this page for $5.00 and have your own message appear in this space.


Click here for details



Those Who Died That Others Might Be Free
Metro Persoskie
Date and Place of Birth: September 18, 1921 Iselin, Pennsylvania
Date and Place of Death: February 22, 1944 Irthlingborough, England
Baseball Experience: Minor League
Position: Pitcher
Rank: Staff Sergeant
Military Unit: 546th Bomb Squadron, 384th Bomb Group USAAF
Area Served: European Theater of Operations
Metro Persoskie was born on September 18, 1921 in the coalmining town of Iselin in western Pennsylvania. The young left-handed pitcher was well-known in the local area, hurling in the amateur R&P League.
In August 1939, Persoskie was signed by the Brooklyn Dodgers, with manager Leo Durocher personally making the trip to Iselin to get the youngster's signature.
Persoskie was initially assigned to Dayton but was optioned to the Superior Blues in the Northern League in 1940 where he posted an 8-6 won-loss record and a 3.63 earned run average. He continued to steadily work his way up the Dodgers' farm system, playing with Valdosta in 1941 and the Lancaster Red Roses of the Interstate League in 1942. Persoskie entered military service after the 1942 season.
Metro Persoskie trained with the Army Air Force as an aerial gunner and on October 18, 1943 he was assigned to the 546th Bomb Squadron, 384th Bomb Group at Grafton-Underwood in England. Staff Sergeant Persoskie was a waist gunner on a Boeing B-17 Flying Fortress and successfully completed fourteen missions against targets over enemy-occupied Europe.
On February 22, 1944, Persoskie's crew were assigned the industrial centre of Aschersleben, Germany as their target for the day. As the B-17s of various Bomb Groups assembled over England, Persoskie's bomber, piloted by Second Lieutenant Sid Jeter, collided with another bomber. The other B-17 was cut in two at the rear door position and both planes plunged to earth. Only one man was able to parachute to safety - all other crews members were killed on impact.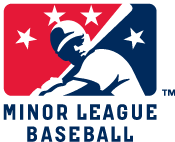 Metro Persoskie is buried at Arlington National Cemetery at Fort Myer, Virginia.
Thanks to Bob Fulton for his invaluable help with this biography.
Added September 19, 2006. Updated October 11, 2006.
Copyright © 2007 Gary Bedingfield (Baseball in Wartime). All Rights Reserved.