Go on, why not sponsor this page for $5.00 and have your own message appear in this space.


Click here for details



Those Who Died That Others Might Be Free
Jack Patterson
Date and Place of Birth: 1918 Zanesville, Ohio
Date and Place of Death: November 2, 1944 Guadalcanal
Baseball Experience: Minor League
Position: Pitcher
Rank: Private First Class
Military Unit: 6th Marine Division, United States Marine Corps
Area Served: Pacific Theater of Operations
An athletic field on Guadalcanal has been named in memory of PFC Jack Patterson of this city who was killed in action with the marine corps there on November 2, according to word received by his wife.
Zanesville Signal December 18, 1944
Jack H. Patterson, born in 1918, was a product of Zanesville's Milk Fund Baseball League. Patterson was pitching for the Merchants when he was signed by Buzz Wetzel of the Cleveland Indians in August 1936, and joined the Zanesville Greys of the Class C Middle-Atlantic League for the last few weeks of the season. The 18-year-old right-hander made a couple of brief appearances on the mound for the Greys, and joined the Springfield Indians of the same league for spring training in 1937, when Cleveland moved their affiliation to that city.

In April 1937, the Indians assigned Patterson to the Owensboro Oilers of the Class D Kitty League, but after a couple of appearances he joined the Troy Trojans of the Class D Alabama-Florida League where he pitched 12 innings for a 1-0 record before receiving his outright release in June. Later that month the Zanesville Greys – now a Boston Bees' farm club – re-signed the youngster and he made 19 appearances for a 4-7 record and 6.15 ERA.

In the spring of 1938, Patterson rejected a contract offered to him by the Boston Bees to play for the Erie Sailors of the Middle-Atlantic League, and pitched, instead, for the semi-pro Armco Regulars of the Zanesville City League. After a great start he was back in professional baseball with the Huntington Bees of the Class D Mountain State League, where he was 2-6 with a 4.27 ERA for 1938. Back with the Huntington club in 1939, Patterson enjoyed his best season in organized baseball with a team-leading 18 wins against 10 defeats, a 4.68 ERA, and 206 strikeouts in 223 innings. He was signed by the Nashville Vols of the Class A1 Southern Association for 1940, but when they wanted to send him to Greenwood in the Class C Cotton States League, he chose to return home to Zanesville and played semi-pro baseball with the Hazel-Atlas Glassers of the Central Baseball League. Patterson was back in organized baseball in 1941, joining the Erie Sailors of the Middle-Atlantic League, and in 13 games he was 4-5 with a 4.60 ERA, before returning to the Hazel-Atlas club in June.

Patterson enlisted with the Marine Corps on October 1, 1941, and took basic training at Parris Island, South Carolina. He was later at Quantico, Virginia, and went overseas with the 6th Marine Division in the fall of 1943, where he was involved in the campaigns of the Carolinas, Gilbert, Marshall, Mariana, Pelelieu and Guam islands. While working on an athletic field on Guadalcanal he was accidentally killed by a bulldozer on November 2, 1944. He was survived by his wife, Dorothy, and their son Jimmy, who was three at the time of his father's death. In December 1944, the athletic field on Guadalcanal, consisting of a baseball diamond and two softball diamonds, was named in his honor by the men of his division.

Patterson's body was returned to Zanesville in March 1949, and services were held in the city for both he and his mother (who died March 23) on March 26. Jack Patterson is buried in Memorial Park, Zanesville.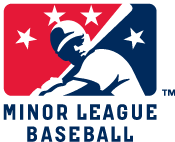 Added August 27, 2006. Updated January 7, 2011.
Copyright © 2011 Gary Bedingfield (Baseball in Wartime). All Rights Reserved.