The Birdhouse @ www.thesltcardinals.com the online leader for exclusive, objective and independent coverage of the St. Louis Cardinals, providing the ultimate fan experience through community interaction with our team of experts, writers and reporters.
Ray Mileur, Founder & Publisher

Those Who Died That Others Might Be Free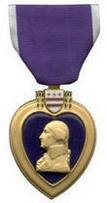 Hank Nowak
Date and Place of Birth: August 9, 1918 Buffalo, New York
Date and Place of Death: January 1, 1945 Belgium
Baseball Experience: Minor League
Position: Pitcher
Rank: Sergeant
Military Unit: US Army
Area Served: European Theater Operations
A 20-game winner in the minors, Hank Nowak seemed destined for a place on the Cardinals' roster. But his dreams ended abruptly in the Ardennes in 1945.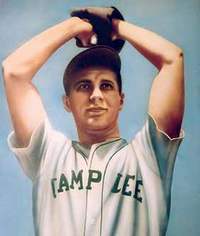 Henry "Hank" S Nowak was born in Buffalo, New York on August 9, 1918. After graduating from high school the 6-foot-1 right-hander hurled for local semi-pro teams until signing a minor league contract with the Albany Travelers of the Georgia-Florida League in 1939. Nowak had a sensational year winning 20 games and earning a late-season promotion to the Houston Buffalos of the Class A1 Texas League.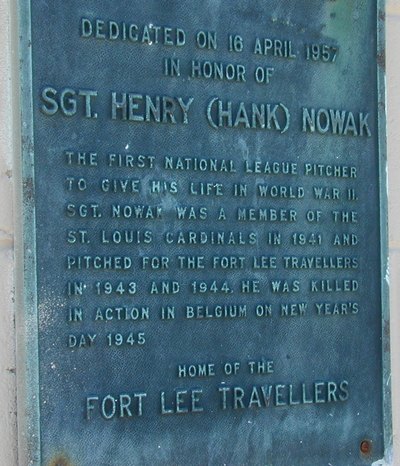 Nowak spent 1939 with the Kilgore Boomers of the East Texas League but after another excellent season he was back with Houston. The 21-year-old recorded 13 victories (including three consecutive shutouts) for the Buffalos in 1940 and was invited to Sportsman's Park to join the St Louis Cardinals at the end of the season. Nowak spent the following spring with St Louis but was optioned to the New Orleans Pelicans of the Southern Association for 1941.
Nowak had developed in to an outstanding professional pitcher on the verge of a major league career, but military service beckoned on March 2, 1942 and he was assigned to the US Army's special service section of the Quartermaster Replacement Training Center at Camp Lee, Virginia.
Over two seasons, Sergeant Nowak pitched many games for the Camp Lee Travellers against other Army posts, semi-pro and minor league teams. But in October 1944, Nowak arrived in Europe ready for combat duty. On December 16, the Germans began their last major offensive of the war - an all-out push to split the Allied line in Belgium - the Battle of the Bulge.
Allied forces lost more than 10,000 servicemen during that freezing winter in the Ardennes. Sergeant Nowak was killed in action on New Year's Day 1945. He was 26 years old.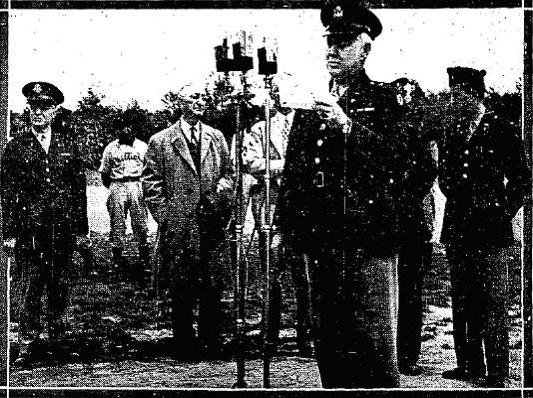 News of Nowak's death shocked many, and not least his service buddies at Camp Lee. In April 1945, a colorful tribute that featured the Philadelphia Phillies and drew a capacity crowd of 10,000 was held at Camp Lee's baseball field to honor the soldier-athlete. Short talks by Brigadier-General George A Horkan, Phillies' general manager Herb Pennock and Pop Kelchner, the Cardinals' scout who signed Nowak, preceded the game between the Camp Lee Travellers and the Phillies, which Philadelphia won 4-2.
In Buffalo, New York, Nowak's hometown, his sacrifice was recognized in March 1957 by service veterans who chartered an AMVETS post in his name - Hank Nowak Post 45.
More than 60 years after his death, the young pitcher's name lives on at what is now Fort Lee, where young US Army pitchers take to the mound in the shadow of their fallen comrade at Nowak Field.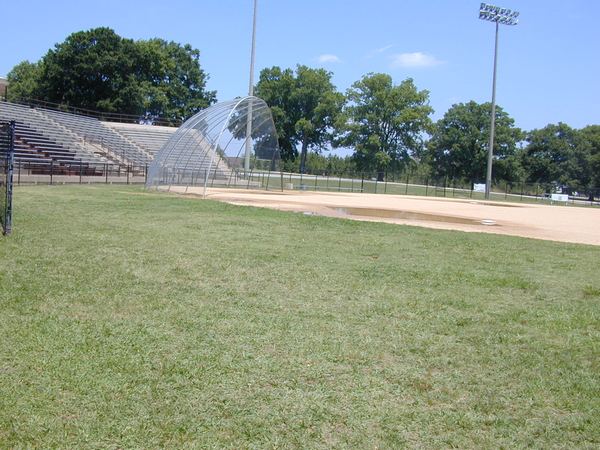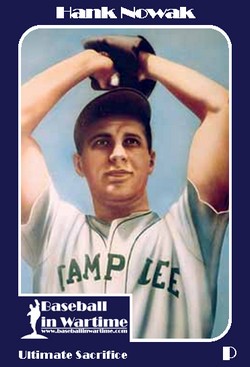 Thanks to Luther Hanson at the Army Quartermaster Museum, Fort Lee, Virginia for photos and information for this biography. Also thanks to Dave Berry at www.pathfinderhistoricalconsultants.com. Excerpts taken from Field of Dreams - AMVETS Magazine Fall 2005.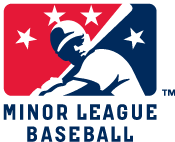 Added August 13, 2006. Updated January 3, 2007.
Copyright © 2008 Gary Bedingfield (Baseball in Wartime). All Rights Reserved.