Go on, why not sponsor this page for $5.00 and have your own message appear in this space.


Click here for details



Those Who Died That Others Might Be Free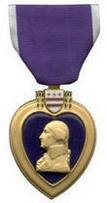 Bill Niemeyer
Date and Place of Birth: February 13, 1922 Crescent Springs, Kentucky
Date and Place of Death: March 4, 1945 Luxembourg
Baseball Experience: Minor League
Position: Pitcher
Rank: Private First Class
Military Unit: Company G, 11th Infantry Regiment, 5th Infantry Division
Area Served: European Theater of Operations
Bill Niemeyer was learning to be a professional pitcher and working his way towards the minor leagues. But his career, and his life, were ended on a battlefield in Europe within months of joining the Army.
William F "Bill" Niemeyer was born on February 13, 1922 in Crescent Springs, Kentucky. He was the son of Willie and Johanna Niemeyer, both of German origin. Willie was the district salesman for a feed company while Johanna was a strict Catholic mother. "Billy's mother had the 'Old World' work ethic," recalls Bill's first cousin, Betty Stevens-Marcum. "She wore a wrap-around house dress and kept an immaculate house. Every Saturday, she scrubbed the front porch, even though a foot was never stepped upon it."
Both parents were quiet people and, perhaps, as a result, Bill was too. "Billy was the model boy, but shy," says his first cousin.
He attended St Joseph's elementary school in Crescent Springs and St Henry's High School in Erlanger, Kentucky, where his athletic talents were soon noticed.
Niemeyer was a talented young pitcher and was signed by the Chicago Cubs shortly after graduating from high school. The Cubs assigned him Johnsonville, Tennessee, and while there he met and soon married Marie Saltz. "Marie was beautiful and so sweet," recalls Betty Stevens-Marcum, "naturally curly brown hair, grown past her shoulders, green eyes and a lovely complexion. I was just a little kid, but she treated me with deep respect."
Bill and his new wife settled in Crescent Springs after they got married and soon started a family.
But the world was at war, and Niemeyer's budding baseball career was halted by military service in August 1944. Private First Class Niemeyer served with the Army and Marie moved back to Johnsonville with their daughters Deanna Gail and Mary Johanna when her husband was shipped overseas at the beginning of 1945. Niemeyer served with Company G, 11th Infantry Regiment, 5th Infantry Division in Europe.
It wasn't long before Marie received news at her home in Johnsonville that her husband was missing in action. Marie had to let Bill's parents know but they didn't have a telephone. "Marie called our house with the bad news," explains Betty Stevens-Marcum. "Only 12 years old, I was chosen to walk the block to tell Billy's parents about the phone call." A short time later, Bill's first cousin had to perform the same duty with the news that he had been killed in action. Bill Niemeyer died on March 4, 1945 as the 5th Infantry Division advanced towards the Rhine. It was three weeks after his 23rd birthday.
Niemeyer was originally buried at the American Military Cemetery at Hamm, Luxembourg. His remains were later returned to the United States and he now rests at Camp Nelson Military Cemetery at Nicholasville, Kentucky. "I attended Billy's funeral," remembers Betty Stevens-Marcum. "It was the first time I heard 'taps' played on the trumpet ... chilling."
Thanks to Phyllis Niemeyer and her family for help with this biography and the photo of Bill Niemeyer, and Betty Stevens-Marcum and her daughter, Dixie Roebker, for their help and insight into Bill Niemeyer's life.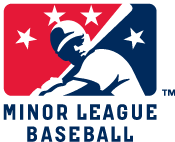 Added September 5, 2006. Updated October 9, 2006.
Copyright © 2007 Gary Bedingfield (Baseball in Wartime). All Rights Reserved.